Search on for veterinarians to staff new emergency clinic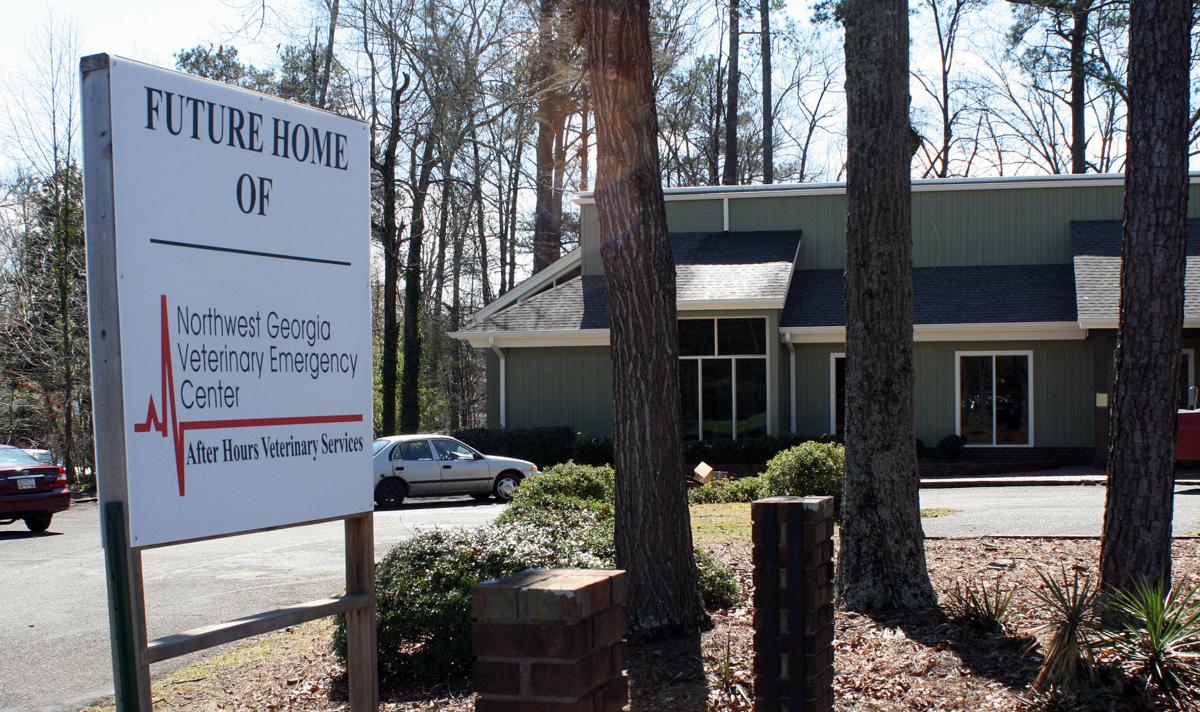 Plans for a new emergency veterinary clinic in Rome are coming together and all that is needed now are three professional emergency veterinarians.
Almost three dozen veterinarians in 17 clinics from Centre to Cartersville and Summerville to Cedartown have joined forces to invest in the new clinic that will be located at 111 John Maddox Drive in Rome.
Dr. Dan Pate of the West Rome Animal Clinic said the idea for the clinic grew out of a meeting that involved his clinic, Culbreth Carr Watson Animal Clinic and the Mount Berry Animal Hospital.
"I wanted everybody to come together on the front end and everybody to have a voice on the front end," Pate said, "If we as a community couldn't support that then we'd just be friends and continue on. What we wanted from the start was better care for animals after hours."
Pate said the building itself should be ready within the next month.
"The biggest obstacle for us right now is the veterinarians," Pate said. "We have not had a whole lot of response from emergency veterinarians and we need three of them."
He said having to see animals after hours has traditionally been a drawback to bringing young professionals to the area because they want to spend time with their families after regular business hours.
Participating veterinarians and clinics that have partnered in the new facility have invested half a million dollars up front to finance the operation.
Jeremy Deaton, a veterinarian at the Nichols Animal Hospital in Centre said he believes Rome is an ideal location for a regional emergency clinic.
"We're 22 minutes from our office to there," Deaton said. "Our nearest emergency referral centers are in Anniston or Birmingham so it's not practical for us to refer emergencies."
Deaton said that he and Dr. Nichols see 10-12 emergencies a weekend and anywhere from one to five or six a night.
"We have the lake so those numbers might triple during the summer. It's nothing for us to see 10 emergencies on a Saturday or Sunday. Those people are not from here and we see those people at 5 a.m. on a Saturday afternoon and never see them again," Deaton said. "That's another thing that hopefully will draw new business to our venture."
Dr. Daniel Todd of the Mount Berry Animal Hospital said the clinic would truly be an emergency facility for pets.
"This is not where you need to come for vaccination or a rabies shot," Todd said. He said the great thing about having the new clinic is that it would be open to anyone. Todd explained that if a pet was not already a patient of his, or most other vets, it could be difficult to get them seen by another vet.
Todd said the new clinic will feature all new, state-of-the-art equipment including digital X-ray and ultrasound equipment.
Initially, the clinic will be open nights, weekend and holidays. Pate said long-term, the idea is to be able to bring in specialty vets during regular day hours.