'Santa' Ronnie continues a Christmas tradition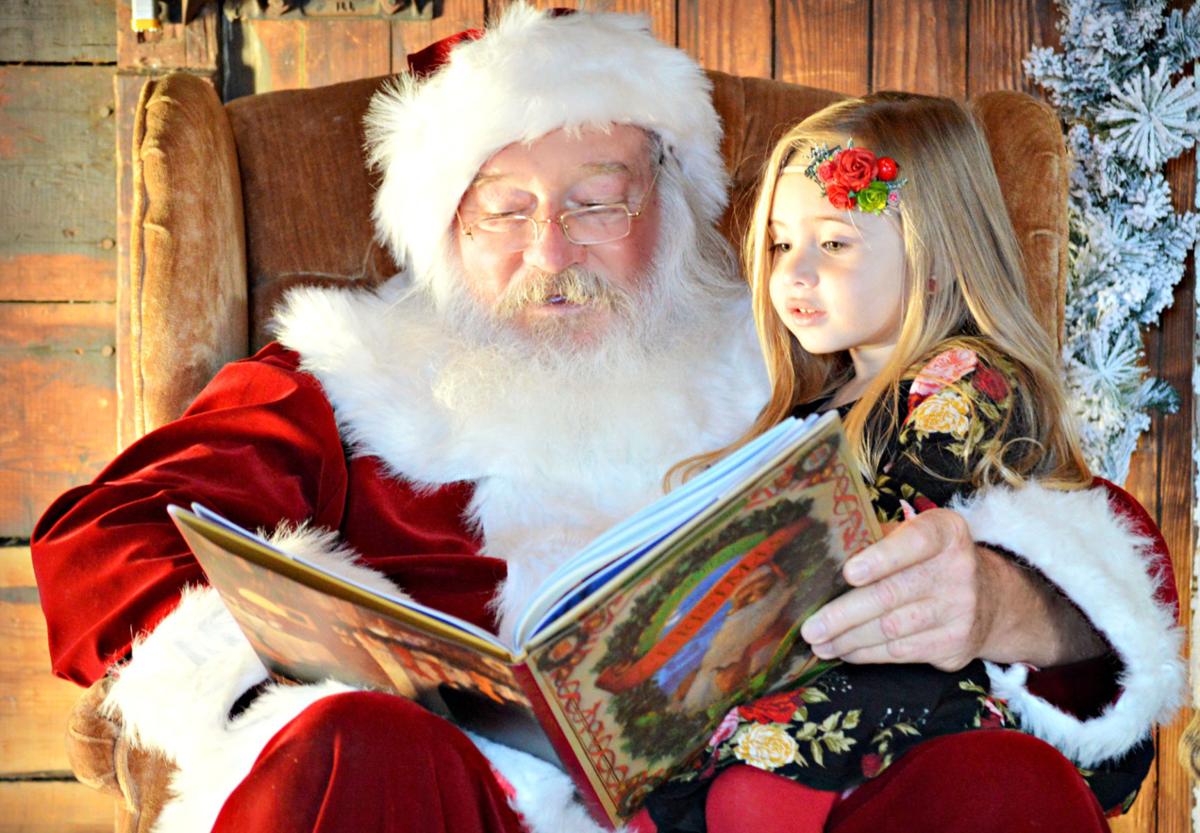 When "Santa" Ronnie Worthington first put on his suit at 19-years-old, he didn't know that he would be starting a life long tradition of making children smile. Now that he naturally has that look he is known by many children in the area as "their Santa" and is a part of their family's yearly traditions.
"I will never forget when my mother asked me to be Santa Claus for her kindergarten program," Worthington said. "Kids look at you and it is magic. They don't see a man in a suit — they really see Santa."
Worthington credits his love of being Santa to the work his great uncle did when he was a child.
"My great uncle was Santa at Alan's 5 and 10 Cent Store in Cedartown when I was a kid and the town was in its prime," Worthington said. "I finally recognized him as Uncle Rob once I started to get older and really noticed his eyes behind the fake beard. Until that day, he was my Santa and I loved to go see him every year."
The older members of the community will still ask after his uncle who they remembered as Santa.
When he's not working overtime as a jolly old elf, he works full time at his day job at the Home Depot in Cedartown. He hadn't planned on getting another job after he retired, but his wife took steps while he was out of town to make it happen.
"I was in Nebraska pheasant hunting when my wife Ruth took it upon herself to apply for me a full-time job at Home Depot. It had just been built in Cedartown," Worthington said. "I got a phone call after I got home from my trip and it was Home Depot asking me in for an interview. I told them I never applied for a job and they kept insisting that I had indeed turned in an application. I decided to accept the interview anyway. When Ruth got home she explained what had happened."
Worthington said that his interview went wonderfully and that he has been working as a full-time employee of Home Depot since it first opened 11 years ago.
"I thought I would return the favor, since my wife was nice enough to find me the perfect job," Worthington laughed. "I applied for her to work as an over the road truck driver. They have been calling her for the last 4 years trying to get Ruth to come to work. Ruth is currently scheduled to begin teaching at Georgia Highlands College in the Spring."
Part of the Cedartown Home Depot holiday tradition has been having Worthington set up in an area of the store just so local children can come and see Santa without the extremely long lines and get a picture. His daughter Ronni also coordinates private sessions for people who have a more specific Santa experience or picture in mind.
"This year we started doing photography sessions which has been a lot of fun," Worthington said. "Between that and Home Depot I have gotten to see a lot of kids."
His distinct way of talking with the children has made him very popular according to Worthington.
"I have a knack with kids," Worthington said. "I can get on their level and I really love to play with them. Whatever my grandson requests, we do — whether that be play with trucks or pretend we are camping that is what we do. My father was the same way. I just love spending time with them."
Worthington said that a will child spot him and will instantly try to come make friends. He said that the trick is simply he is really their age, not 66 years-old.
The first thing that usually happens is the kids pull the beard.
"The shock on their face and look in their eyes when they see that the beard does not move is great," Worthington said. "It is like they are thinking uh-oh this is really him."
Worthington said that he has about 6 kids that have always known him as Santa Claus and will accept no other Santa as substitute.
"The best thing about doing Santa at Home Depot is that I can really take my time and talk with the kids," Worthington explained. "They might have questions and they may not know what they really want for Christmas. I try to remind them 'hey you only have a week to decide. Are you going to be happy if I bring you anything? What if you get a goat?' It really makes them think it through."
He takes care to make sure that Santa "disappears" when he leaves so the kids never see him out of his suit.
"Whether I be at the library, Home Depot or anywhere as Santa I wait until the last person has gone or make sure there is a clear passage out the back where I cannot be seen," Worthington said. "No kid will see Santa getting in his car and driving home. That ruins the magic of it all."
He has even had to talk with some children about their behavior after seeing how they treated their parents. He said it is important to him that they understand they have respect and be kind to others.
"More kids this year than any year have actually asked for world peace for Christmas — it is both kind and scary," Worthington said. "If our children are sensing something is wrong with the world, we need to fix it."
The day after Christmas, Santa disappears and Ronnie goes back to his regular life and routine.
"The day after Christmas I get a haircut and the beard comes off," he laughed. "The year lengthy process of growing out Santa's year will begin again, and I will get to be a grandparent only for a while. In the meantime, I hope everyone truly has a Merry Christmas and that they celebrate the real reason for Christmas, the birth of Jesus."
Until next year, you can visit "Santa" Ronnie Worthington on Facebook or say hello at Home Depot. He will be waiting there to greet you and help you find what you need.