Rome student shares benefits of blue-light filter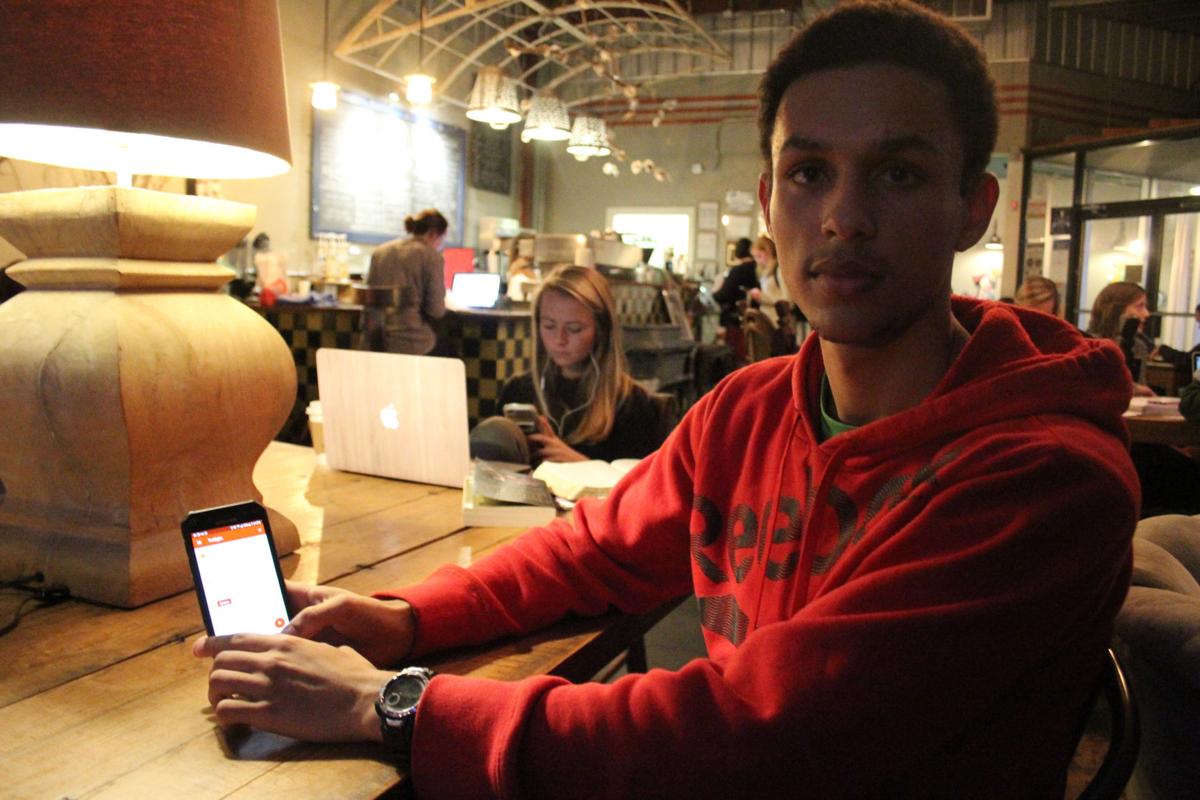 A Rome High senior has taken what he learned in class, coupled with independent research, to help spread the word about technology's impact on our eyes, brain and subsequently our health.
During a psychology course Hudson Ivery was taking last year, the teacher showed students a video about the effect different types of light have on the brain. Initially, he admits that he blew off the information. However, he took a greater interest in the subject matter when it became personal.
"If I go into being an eye surgeon this would probably be why," he said.
Ivery works a 5-11 p.m. shift at Kroger after school, leading to him doing homework late at night, when the lights in his home are out and he's staring into a computer screen for hours. After getting to sleep sometime around 2 a.m., Ivery would wake up for school and struggle to open his strained eyes. His eyes were overreacting to the over-stimulus of light, which can affect productivity and focus.
"We are in an age of going beyond what's natural," he said.
Ivery's circadian rhythm, which is an internal clock regulating the cycle of sleeping and waking periods, was thrown off. So he started to dig into solutions, discovering the benefit of having a blue-light filter, which dims the light, for his Chromebook and cellphone. Red light, he said, induces the brain to release melatonin in preparation for sleep while blue light energizes.
Once he started reaping the benefits of the filter, which can be downloaded through phone apps or extensions on computers, he spread the news to his family. A couple weeks ago, while sitting in class, Ivery decided to email Principal Eric Holland, so the school system's technology personnel could open up availability for downloading the filter on the school-issued Chromebooks.
To his surprise, Holland. The principal got in touch with the technology department to allow students to download an app for a blue-light filter on their Chromebooks, and a tutorial on installing it was shared on social media.
"He just wants to highlight those kids making waves," Ivery said of Holland, adding that other administrators could have blown this student inquiry aside.
"In this scenario, I'm no hero," he added.
No hero, perhaps, but fellow students may be thanking him for a better night's rest.