Rome's Big Float to challenge record for 'longest line of water inflatables'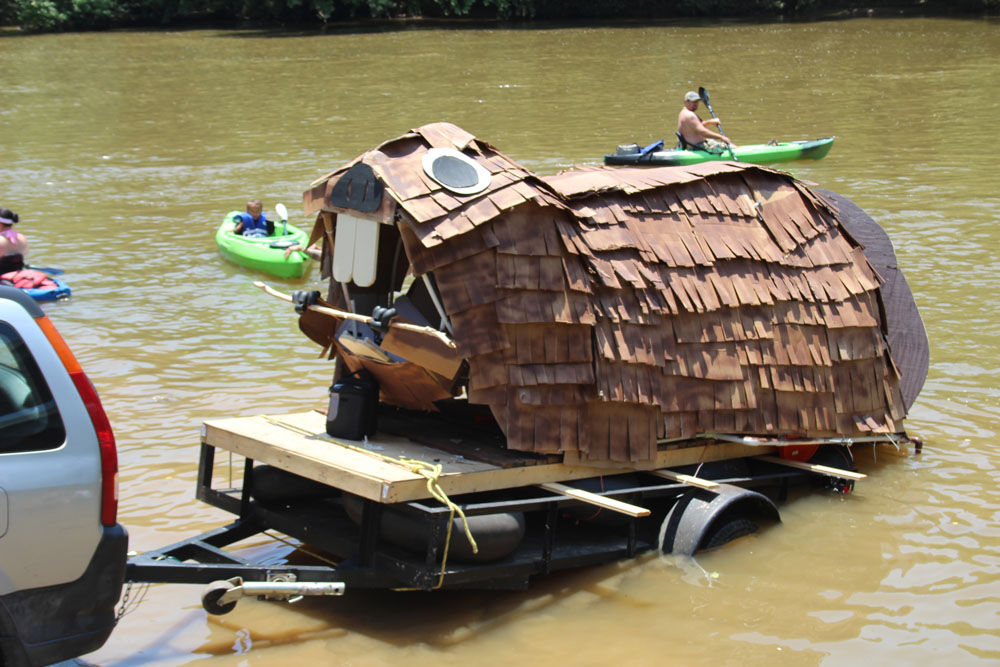 On June 2, the Coosa River Basin Initiative looks to put the Etowah River in the Guinness World Records book by creating the "longest line of water inflatables" during Rome's Big Float, according to a press release.
Last week, CRBI received confirmation that the Guinness World Records accepted its application to set an official world record.
The record to break is a 543-foot-long line of more than 100 inflatables created in 2017 at the Wellland FloatFest in Canada.
"We're shooting for a mile-long chain of about 1,000 people," said Jesse Demonbreun-Chapman, executive director and riverkeeper. "So we need civic, school, church and other groups to help us reach that goal. If we are successful, this will likely be the largest ever gathering of humans on Rome's rivers."
Groups of 25 or more receive discount registrations of $20 per person. Each participant receives an event T-shirt, tube rental, shuttles to and from the river, and for adults, a complimentary SweetWater beer during a party at River Dog Outpost following the float.
Interested parties can contact CRBI Membership and Events Coordinator Shira Kerce at 706-232-2724 or skerce@coosa.org to register their group and receive a special registration code.
Awards will be given for the largest group, the most spirited group and the best costumed group.
The six-mile river float will end at Bridgepoint Plaza where a picnic and party is planned on the lawn outside Moe's Original Bar B Que from 2-6 p.m.. Music and games will be provided along with food and refreshments from Moe's, Kona Ice and Swift & Finch.
On the water, tubers and boaters will be serenaded by the sounds of local bluegrass and country music artists, The Barbaric Yawps, who will perform from a floating stage throughout the six-mile journey.