Rome police release sketch seeking assistance in identifying shooting suspect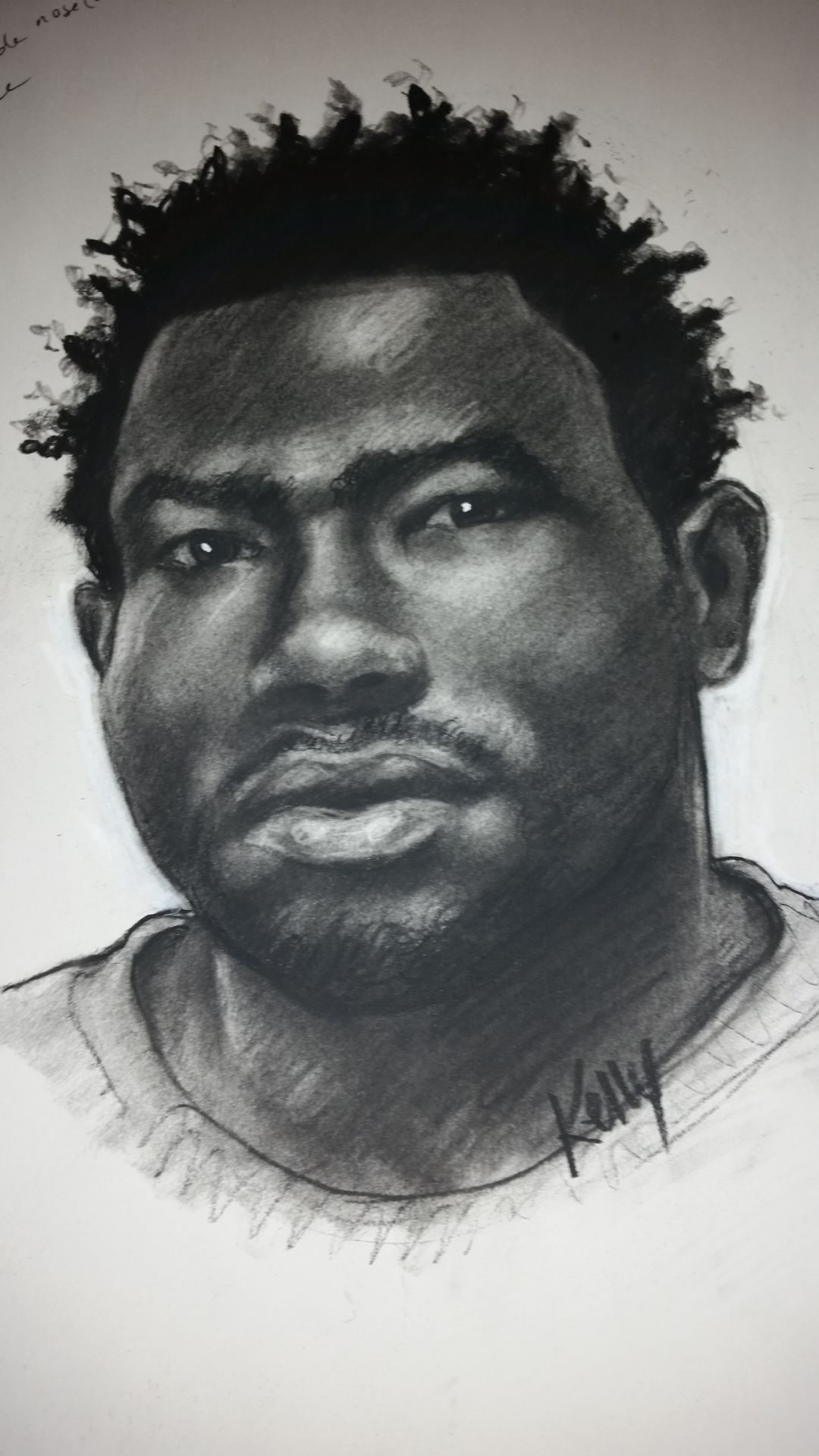 The suspect in the fatal shooting of a man in downtown Rome was on stage with Atlanta rapper Bandit Gang Marco the night Travious Deshune Floyd was killed, police said.
Rome police on Tuesday released a sketch of the suspect, a 20- to 25-year-old black man who is 5-foot-7 to 5-foot-10 with a muscular build. He's thought to be a metro Atlanta resident.
"We're just looking for someone who can tell us who this guy is," said Capt. Mark Tison.
Police say the fatal shooting happened about 1:45 a.m. May 24 on West Fifth Ave. It stemmed from a fight at The Peach, 425 Broad St., where Bandit Gang Marco had performed. Officers called to the club heard five to seven gunshots coming from West Fifth Avenue.
According to police, the suspect stepped out of a black Dodge Challenger RT with light-colored stripes and fired several times at a crowd on West Fifth. The shooter struck Floyd, 22, who was found in front of the Historic Floyd County Courthouse, 101 W. Fifth Ave. Floyd died at the hospital less than 30 minutes later.
Police say the shooter stood on stage at The Peach with Bandit Gang Marco earlier that night.
"Apparently, there were a lot of people on the stage with him," Tison said.
A black Mustang sped from the scene after the shooting with an apparent gunshot to its back window. Driven by the rapper, the vehicle wrecked on Broad Street. Officers handcuffed and questioned the four men inside the vehicle and later released them, police have said.
Bandit Gang Marco later said on Insta­gram that he had no involvement in the shooting.
There have been no arrests.
Anyone with information should contact Rome police at 706-238-5111, the crime line at 706-236-5000 or 911.