Rome police investigating allegations of sexual misconduct by Shorter University administrator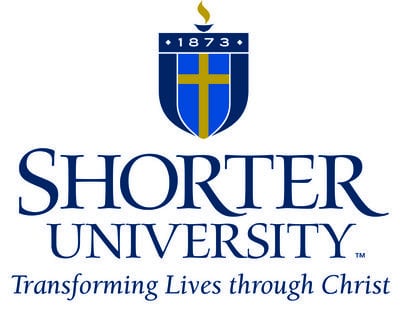 Rome police are investigating the Shorter University director of campus safety's complaint of sexual harassment and ongoing harassment by her supervisor after she reported the behavior to the school at least twice.
According to a Rome Police Department report:
Paula Penson, the director of campus safety, reported to Rome police that her direct supervisor, Corey Humphries, had been harassing her since late July. They, among others at the school, worked out in the gym at that time and, she stated, Humphries began to be flirtatious with her.
She told police she attempted to ignore the flirtation until Humphries became very "handsy" and touched her "inner thighs and private area" with his hands. She told police she immediately told Humphries to stop and left the gym.
From that point, she said, Humphries did not put his hands on her but began verbally harassing her. She told police that on several occasions he called her into his office by herself and asked her why she would not work out with him anymore.
In October she filed a verbal complaint with Shorter University human resources and had a meeting with Humphries. But, she said, he continued to harass her the next day. 
University spokeswoman Dawn Tolbert said school officials launched their own investigation when Penson first made the allegations and it remains ongoing. She declined to comment further on the charges.
"Shorter followed its standard policy, which is to initiate an investigation and to separate the employees involved…When the investigation is complete, Shorter will take any appropriate action," Tolbert said in an emailed statement Tuesday.
Penson told police she attempted to speak with the president of the university and he had an attorney take over the investigation.
According to Penson, it is standard procedure at the school for a person with a harassment complaint to be placed on leave until the investigation is complete. Humphries, she told police, is still at the school.
On Oct. 25, Penson filed a written complaint with the human resources department. At that point she said Humphries "suddenly began to be very callous towards her and had an attitude and demeanor that he might physically harm her." She also stated that he carries a firearm.
Police also spoke with the Assistant Director of Campus Safety James Hall, who said he had observed Humphries rub Penson's shoulders and play with her hair, as well as pick her up. Hall said she requested he that he go with her wherever she went on campus for her safety.
Hall also told police he observed Humphries' demeanor "shift to a very negative view toward Ms. Penson" and that he (Hall) was fearful that Humphries might harm Penson.
Humphries declined to comment Tuesday and Penson did not return a call.
Penson was hired as campus safety director at Shorter in 2010 and prior to that was employed by the Floyd County Sheriff's Office as a deputy sheriff.
Humphries came to Shorter from Charleston Southern University in 2012 where he served as assistant dean of campus life.