Rome city officials offer thanks for 'thankless job,' will treat employees to food and drinks this morning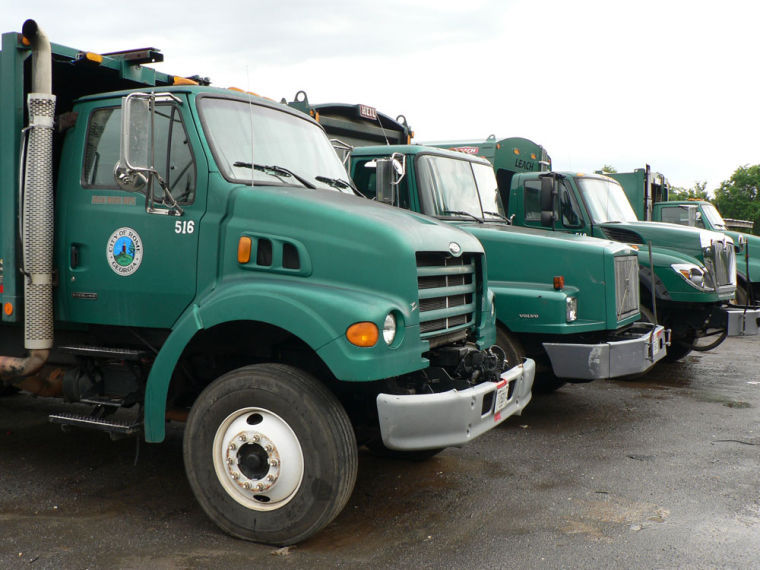 Mary Hardin Thornton knows it can be a grueling workday for the men and women who work for the Rome Solid Waste Department.
The director of Keep Rome Floyd Beautiful is once again heading up the city's observance of National Garbage Man Day today by providing doughnuts, coffee and biscuits to the employees before they leave on their routes.
Between working early morning hours, handling thousands of pounds of garbage each day and having to brave the elements, Thornton said the group should be given credit for the look of the city.
"They do so much work," Thornton said. "Through Keep Rome Floyd Beautiful, I do a lot with them and they make Rome a pretty great place. They take a lot of pride in their work."
Thornton said many members of the KRFB board are bringing baked goods to give out to the employees. The Rome City Commission read a proclamation at its meeting Monday recognizing June 17 as National Garbage Man Day.
Solid Waste Collection Director Kip Thompson said they appreciate the efforts of their employees and the recognition.
"It means a lot to us," Thompson said. "A lot of times, garbage collection is sort of a thankless job. People put their garbage on the side of road and forget about it."
With 42 full-time employees, Thompson said the department runs seven days a week, partly due to the needs of the community and their industrial customers, and partly due to serving a historic city with a very active downtown section.
"We do some things that you don't find other departments doing in other cities," Thompson said, referring to their yard debris pickup service and special details for downtown events.
Thompson said "a verbal pat on the back" is appreciated when people see the trucks come through their neighborhood to pick up the curbside containers.
"Let us know," he said. "That goes a long way."
Thompson said the workers who ride on the back of the trucks pick up between 14,000 and 16,000 pounds of garbage each day they go out.