Rome Braves to help Shriners raise money Thursday night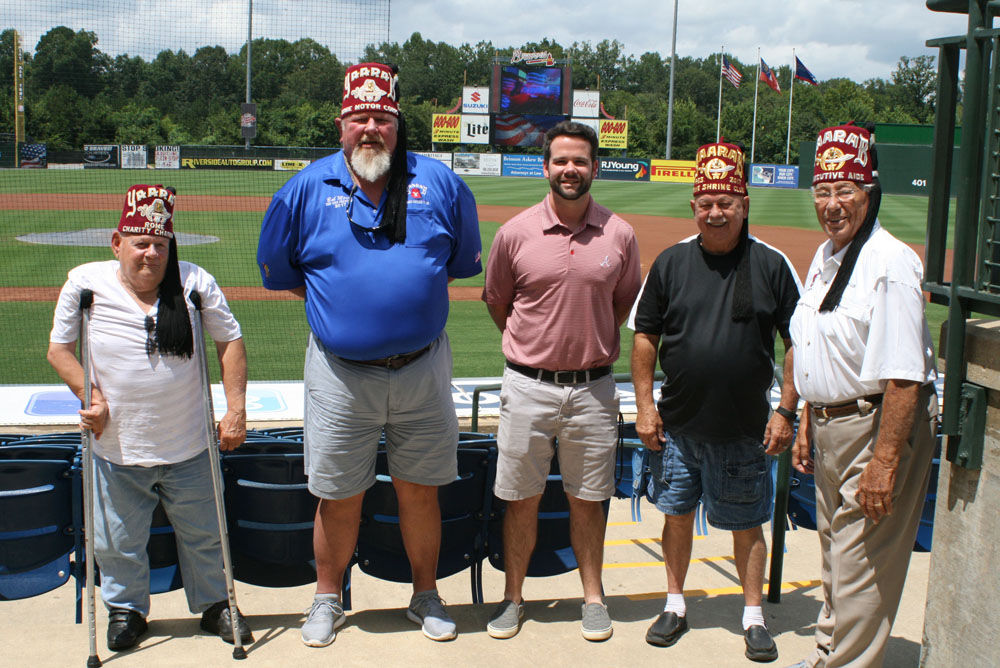 For decades, the term Shrine Game was associated with great high school football in Rome. This year, actually this week, Shriners from ten clubs across Northwest Georgia will have a big fund raiser with the Rome Braves when they host the Asheville Tourists Thursday at 7 p.m.
Sometime after the second inning, the Shriners will pass buckets through the crowd to collect cash donations, and the Rome Braves will match whatever the total contributed by the fans adds up to.
It's the second year the Rome Braves have joined with the Shriners to raise funds in support of the Shriners burn and orthopedic hospitals across the country. Last year the event raised a little more than $4,000.
"We're hoping for a really big crowd," said Jeff Fletcher, ticket manager for the Rome Braves. Shriner Gary Miller, who has known Rome Braves General Manager Mike Dunn going back to when the Braves were in Macon 20 years ago, said Shrine clubs in Paulding County, Cartersville and Chattooga County had all sold out of their initial allotment of tickets and were seeking more tickets.
The Shriners will parade around the stadium's warming track, and some of the children and families that they help in the Rome area will also march around the field during pre-game ceremonies.
The Honorary Captain for the Braves Thursday night will be Rachel Hight, who is still getting treatments at the burn hospital in Cincinnati. She sustained serious burn injuries in a fire at her Armuchee home 14 years ago. Zinnia Madina, Euharlee, will sing the National Anthem and three children are slated to throw out the ceremonial first pitch, including Wyatt Montgomery from Cedartown.