Rome area sees rise in armed robberies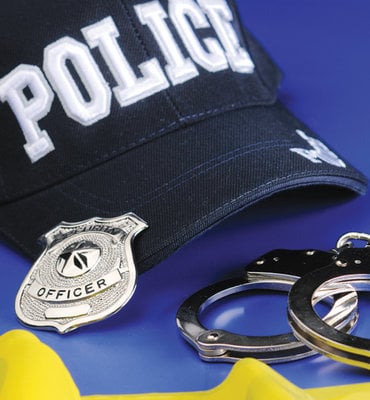 Robberies in general are on the decline in Rome and Floyd County, when comparing this year's crime reports to records compiled between January and June of last year.
But the number of armed robberies — especially those involving a gun — has steadily risen in recent years.
In addition, the average age of the robbers has dropped, according to authorities. "The facts speak for themselves," said Lt. Gary Clayton of the Rome police detective division. "But to call it a trend would not be the correct verbiage I would use. It's crime. Crime can't be referenced by trend." Out of the 21 robberies reported to Rome police through June 30 this year, 15 were classified as armed robberies. Clayton explained that armed robberies are any robberies where a "deadly weapon" is used.
"Why does it occur? Well, people want money for not working, they want what the other person has got," he added.
Rome police records indicate that the majority of armed robberies were committed with a firearm — 14 of the 15 involved guns. However, other weapons such as knives and sticks also have been used, records show.
Clayton said he believes that many of these crimes are being committed by the same offenders, and investigators are continuing to follow trails.
"Our arrests will curtail a lot of it," he said.
So far, only four of this year's armed robbery cases in Rome have been cleared by arrests, reports indicate.
"We run into a big roadblock when people or victims won't talk about these incidents," said Clayton. "We work very hard on these cases, but we've had robberies where the victims would not tell who did it or didn't know who did it."
Clayton used the May 16 attempted robbery and shooting at the Big H Food Store, 29 E. Main St., as an example of such a case.
Two suspects demanded money and shot store clerk Balavit Parijit in the back four times. Parijit survived the attack, but Clayton said the case remains under investigation.
He said police have teamed with the federal Bureau of Alcohol, Tobacco, Firearms and Explosives to offer a reward of $2,500 for information leading to a successful prosecution in the case.
"We need more citizens to come forward to assist us in solving these crimes," he said. "I don't want people horrified, but the public needs to be informed and aware of their surroundings."
While records show the number of armed robberies in Rome has increased from last year, the total number of all robberies has gone down.
From Jan. 1, 2013 to June 31, 2013, the city had 27 robberies reported. In 12 of them, the robbers were armed, and nine of those involved guns.
Only one of last year's city cases was cleared by an arrest.
Floyd County police officials said the number of armed robberies in their jurisidiction — the unincorporated part of the county — has increased as well.
"And in at least the last three years, the offenders seem to be getting younger and younger," Floyd County police investigator Lt. Jeff Jones said.
Jones said that between January and June of last year, his department investigated seven armed robberies. Three of those were cleared by arrest.
This year, there were six reported armed robberies during the same time frame. Jones said four of those were cleared by arrests and two remain under investigation.
While the number dropped by one, comparing the first six months of 2013 and 2014, Jones said he believes there's been an increase in armed robberies over the past few years.
But the most troubling part to Jones is not the severity of the crimes, he said, but the youth of those committing them.
"In the last three years, we've had seven of these armed robberies committed by those between the ages of 13 and 18," said Jones. "That's unreal."
Clayton said business owners can help solve these types of crimes with the appropriate security equipment.
"Store robberies are going to happen," he said. "We try to prevent them the best we can, by patrolling more in the area of the stores, but the best thing for store owners is to buy good digital cameras. These are the things that get these people put behind bars."