Rep. Graves announces 2014 county connection schedule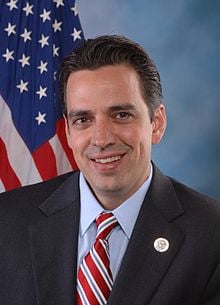 Washington, D.C. – Today, U.S. Rep. Tom Graves (R-GA-14) announced the 2014 schedule for the 14th Congressional District's County Connection program. Under the program, members of Rep. Graves' official staff hold office hours in counties across the district so that constituents who live further away from the Dalton or Rome offices have a convenient option for an in-person meeting.
"My staff and I are committed to serving every community in the 14th District, and we invite Georgians to utilize the County Connection program as a way to save time and gas money to meet with us," said Rep. Graves. "Sometimes it takes an in-person meeting rather than a phone call or email to resolve casework or discuss a policy concern. My constituent service representatives are trained to assist constituents with any federal issue, whether you need urgent help with a passport or you've been struggling with the Veterans Affairs Department for years."
On County Connection days, Rep. Graves' constituent service representatives will be available to take both scheduled and walk-in meetings and are trained to help constituents on federal issues, particularly matters involving casework with federal agencies. Constituents often seek assistance with Social Security, Medicare and Medicaid, immigration and passports, veterans' benefits and military service academies, among other issues.
Constituents can always seek assistance from the Rome or Dalton District Offices, which are open Monday through Friday. Click here for 14th Congressional District office contact information.
Click here for the main County Connection page on Rep. Graves' official website, which features the 2014 schedule and an interactive map of the 14th District.
County Connection Schedule
Note: The calendar may be updated with additional dates throughout the year. There are no County Connection dates for Floyd and Whitfield counties because the two congressional district offices are located in Rome and Dalton, where full-time staff members work five days per week.
County Administrative Building
March 4, 2014 10:00am-12:00pm
June 10, 2014 10:00am-12:00pm
September 23, 2014 10:00am-12:00pm
November 18, 2014 10:00am-12:00pm
February 18, 2014 10:00am-12:00pm
March 18, 2014 10:00am-12:00pm
May 20, 2014 10:00am-12:00pm
June 24, 2014 10:00am-12:00pm
September 23, 2014 10:00am-12:00pm
October 21, 2014 10:00am-12:00pm
Administrative Building "Commissioners Meeting Room"
February 4, 2014 10:00am-12:00pm
March 18, 2014 10:00am-12:00pm
June 24, 2014 10:00am-12:00pm
October 7, 2014 10:00am-12:00pm
February 18, 2014 2:00pm-4:00pm
April 8, 2014 2:00pm-4:00pm
May 20, 2014 2:00pm-4:00pm
September 9, 2014 2:00pm-4:00pm
October 21, 2014 2:00pm-4:00pm
Government Complex-Conference Room
February 4, 2014 10:00am-12:00pm
March 4, 2014 10:00am-12:00pm
April 8, 2014 10:00am-12:00pm
June 10, 2014 10:00am-12:00pm
September 9, 2014 10:00am-12:00pm
October 7, 2014 10:00am-12:00pm
November 18, 2014 10:00am-12:00pm
March 4, 2014 1:00pm-3:00pm
June 10, 2014 1:00pm-3:00pm
September 23, 2014 1:00pm-3:00pm
November 18, 2014 1:00pm-3:00pm
Conference Room- 2nd floor
February 4, 2014 10:00am-12:00pm
March 4, 2014 10:00am-12:00pm
April 8, 2014 10:00am-12:00pm
June 10, 2014 10:00am-12:00pm
September 9, 2014 10:00am-12:00pm
October 7, 2014 10:00am-12:00pm
November 18, 2014 10:00am-12:00pm
February 18, 2014 10:00am-12:00pm
April 8, 2014 10:00am-12:00pm
May 20, 2014 10:00am-12:00pm
September 9, 2014 10:00am-12:00pm
October 21, 2014 10:00am-12:00pm
Cedartown Municipal Complex
City Hall-City Council Room
February 18, 2014 10:00am-12:00pm
March 18, 2014 10:00am-12:00pm
May 20, 2014 10:00am-12:00pm
June 24, 2014 10:00am-12:00pm
September 23, 2014 10:00am-12:00pm
October 21, 2014 10:00am-12:00pm
February 4, 2014 1:00pm-3:00pm
March 18, 2014 1:00pm-3:00pm
June 24, 2014 10:00am-12:00pm
October 7, 2014 10:00am-12:00pm