Reid talks about culture of trust and caring as foundation for football success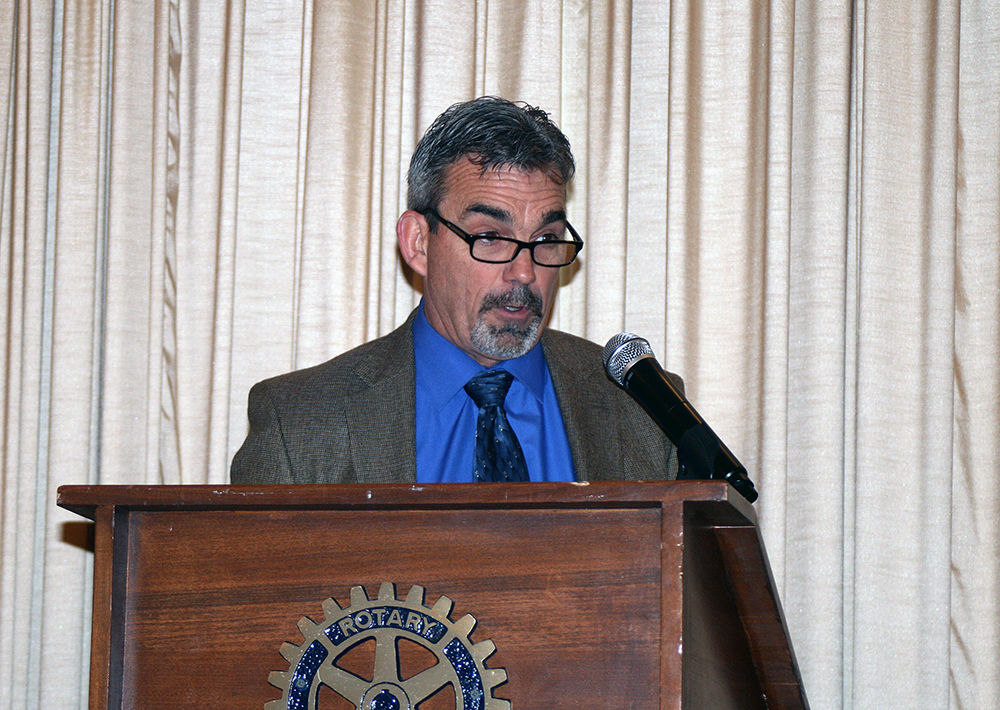 "There has to be a culture of trust and caring," Reid told the civic group Thursday.
"The true measure of love and caring is how much you give back to what you care about," Reid said. Giving back, in football terms, is the work Reid said he has to be in from July to December to earn that state championship trophy the Georgia High School Association hands out at the end of a season.
The coach explained that the pillars of his football program start with good athletes, support from the administration, good facilities and the ability to hire and retain good coaches.
The pillars, Reid said, are supported by a series of core values that include trust, mental as well as physical toughness, integrity and a family atmosphere.
"These guys that got the scholarships (this year) were clowns three years ago, I'm just telling you," Reid said. "They were undisciplined."
Three years later of buying in to the staff's vision, which was focused on a state championship trophy from day one, and back-to back championships, and Reid summed up, "I'm so proud of this team, they let us coach them."
While scholarships and state championships are great and important, Reid said, "Football's role in society is not to get them an athletic scholarship. It is to provide them life lessons about getting up, working and being on time." He explained that a primary goal of his staff is to involve the kids in life experiences, the importance of taking a leadership role and being part of a team.
"The disease of 'me' will be the demise of 'us,'" Reid said.
The coach told the community leaders that Rome has a great opportunity to show itself off in August when the Corky Kell Classic football games are played at Barron Stadium. Calhoun will meet Ridgeland followed by Rome versus Marietta. He said there will be ample opportunities for the community to get its message out all over the state and nation as those games are broadcast live on radio and television all over the state and perhaps, beyond.