Regional healthcare coalition meets to prepare in case of pandemic flu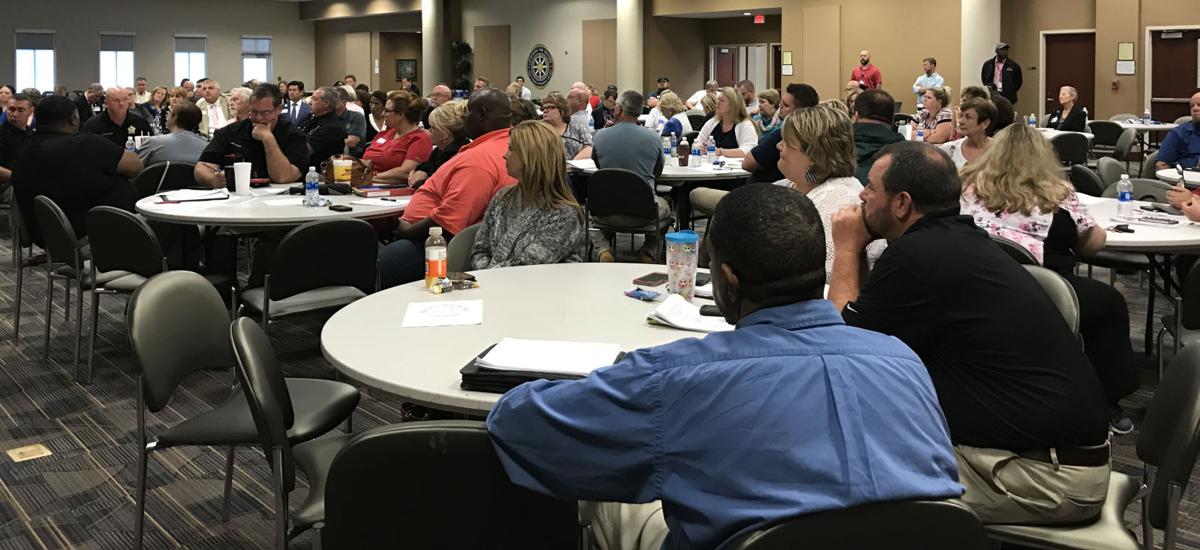 A group of over 115 healthcare providers — including representatives from Floyd and Polk Counties — met recently for an exercise to prepare a response in the case of pandemic flu becomes a reality.
The tabletop exercise, a meeting to discuss a simulated emergency, was focused on county, community and organizational preparedness and to bridge gaps and improve healthcare preparedness for disasters through a regional approach.
The coalition is one of fourteen in the state and is comprised of Bartow, Carroll, Chattooga, Coweta, Floyd, Haralson, Heard and Polk counties.
The coalition seeks to develop a regional approach to preparing and providing healthcare in the event of a disaster, the press release stated.
"When a disaster hits a community or a region, the entire healthcare system will be impacted and must respond," said Emergency Preparedness Director for the Georgia Department of Public Health Northwest Health District Shaun Brand. "All healthcare organizations, from the largest hospital to a small community health center, will need to work together in a coordinated fashion to effectively respond to the disaster and work towards recovery."
The coalition is funded by the Office of the Assistant Secretary for Preparedness and Response within the U. S. Department of Health and Human Services. ASPR is designed to in prevent, prepare for and respond to the adverse health effects of public health emergencies and disasters.
The coalition is open to hospitals, EMS providers, emergency management, public safety agencies, primary care providers, community health centers, public health, nursing homes and assisted-living facilities, dialysis centers, pharmacists, hospice, long term care providers, mental health providers, schools, specialty service providers, support service providers, home health, federal entities, non-governmental entities and special interest groups.
Individuals or organizations interested in joining the Region C Healthcare and Safety Preparedness Coalition should contact Emergency Preparedness Healthcare Coalition Facilitator for District 4 Public Health, Pam Masters, at pam.masters@dph.ga.gov or the Northwest Health District's Shaun Brand at 706-802-5624 or shaun.brand@dph.ga.gov.