3rd defendant in drug conspiracy found guilty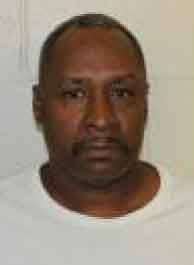 A jury found 58-year-old Maverick Brown guilty Thursday on marijuana trafficking and conspiracy charges connected to a Northwest Georgia drug enterprise run by his son which was the subject of a six-month long investigation by the GBI, ending in the seizure of  12 pounds of marijuana and $37,000 from a King Bee Circle home.
According to information presented in court: 
The guilty verdict brought an end to the two-day trial which started Wednesday and saw defense attorney Chris Twyman attempt to show his client was not involved in his son's "drug circle." On March 8, 2017, he was arrested after being found in the home — his son's stash house, prosecutors said — where law enforcement executed one of several search warrants related to the case that day. 
Twyman claimed the residence was the home of Tyson Brown's mother and his client was the one arrested just because he was there. Special Agent Chris Minney testified Wednesday that an ID and prescription pill bottle found there indicated it was where Maverick Brown was living.
Maverick Brown is the third defendant in the case. Tyson Brown entered a guilty plea to bribery and trafficking in marijuana charges earlier this month and was sentenced under the state's recidivist statute to 30 years, to serve 20 in prison. Former Rome officer Earnie Edward Cox entered a guilty plea in April to bribery, trafficking in marijuana and violating his oath of office charges and was sentenced to 25 years, to serve 14 in prison. Cox provided Tyson Brown with law-enforcement sensitive information. 
He was also found guilty on a final count of possession of a firearm by a convicted felon.
Sentencing is set for June 5.