Police seek information on Chevy Club shooting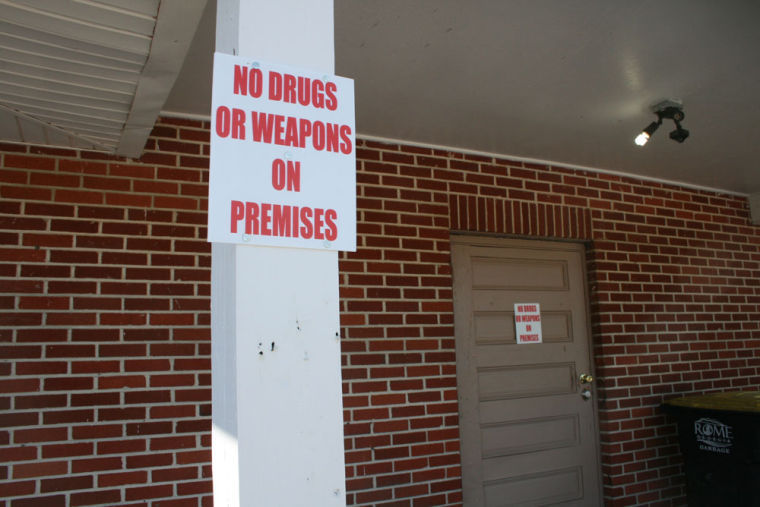 Floyd County investigators are looking for information in an early morning fight at a local nightclub that left one man dead and three others injured.
Justin Jamil Foster, 26, of 512 Wilson Ave., was shot and killed at the Chevy Club — formerly the Cadillac Club — on Cave Spring Road.
This is the second time in little over a month that officials have linked a fight and a shooting to the venue.
Police have released few details so far, saying investigators are still collecting accounts and evidence.
According to a press release from Cpl. Rusty Williams, who is investigating the case, Foster was shot during an incident at the Chevy Club, 3367 Cave Spring Road, around 3:15 a.m. Saturday.
Deputy Coroner Ernie Studard said he pronounced Foster dead at the scene at 4:08 a.m.
Williams said three other people were injured during the same incident, but the names of the wounded were being withheld pending family notification.
Anyone with information is urged to call 911 or Floyd County police Lt. Jeff Jones at 706-252-4243 or Williams at 706-588-0371. Tipsters may remain anonymous.
Foster' death isn't the first time this year police have said a shooting stemmed from an incident at the Chevy Club.
Willie Stubbs, 25, of 113 Pine St., was shot in the lower back March 16 after a reported fight at the Chevy Club.
Rome police said Stubbs had been involved in a early-morning brawl at the nightclub and was later shot and hurt on Pennington Avenue.
Stubbs was treated at Floyd Medical Center before being taken to Floyd County Jail that evening on outstanding obstruction and traffic violation charges. He was later released on bond.