Police search for gunman who robbed store in Central Plaza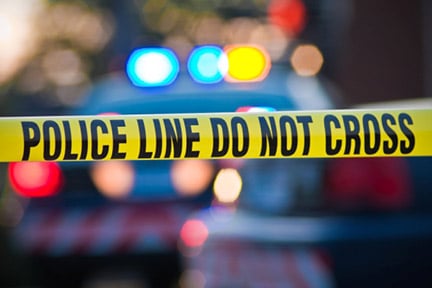 Police search for gunman who robbed store in Central Plaza
Rome police spent Wednesday afternoon hunting for a lone suspect who robbed the Dollar General in Central Plaza off Second Avenue around noon.
According to the Rome-Floyd 911 Center:
A man using what appeared to be a black and silver automatic handgun held up the store around noon. Rome Police Lt. John Walters confirmed the gunman struck one of the female clerks at the registers in the face causing injuries that required non-emergency transport to the Floyd Medical Center.
Walters said another female employee at the back of the store actually called for help.
Scanner traffic indicates that witnesses saw the suspect pushing a bicycle down the railroad tracks in the direction of Southeast Mills until he got to the Silver Creek trail head where he hopped on the dark colored bike and pedaled away.
Walters said police quickly set up a perimeter but the gunman apparently got out of the area quickly.
"There are so many exits off that trail that we don't know exactly where he went," Walters said
The suspect is described as a black male wearing a light blue button-up work shirt, with a white long sleeve shirt underneath, dark pants, utility boots and a straw hat.