Play, movie, symposium take a look at race relations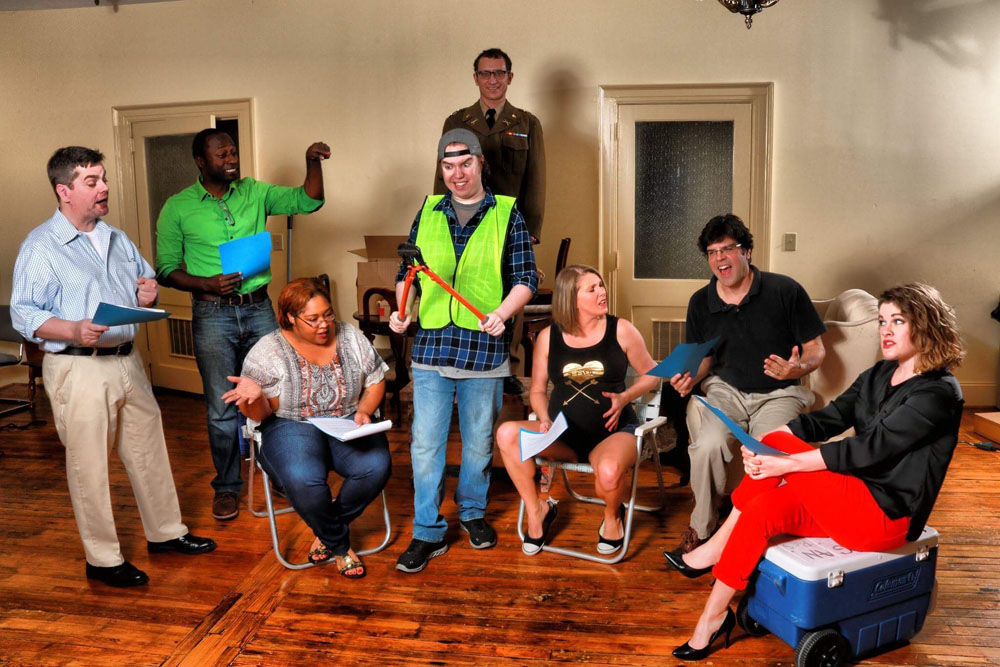 Rome Little Theatre will join with the MLK Commission of Northwest Georgia and 100 Black Men in January to present a Pulitzer Prize, Tony Award-winning play on race and real estate titled "Clybourne Park," the movie "A Raisin in the Sun" and a symposium on race.
The events will launch MLK weekend. A special performance of "Clybourne Park", which is free of charge, will be presented at the historic DeSoto Theatre on Jan. 13 at 6 p.m.
"Clybourne Park," set in the same house in 1959 and 2006, explores the human inability to talk to one another honestly about race, and the inability to face racial prejudice head on.
On Jan. 14 at 5 p.m., Rome Little Theatre will offer a free showing of "A Raisin in the Sun" followed immediately by a symposium panel of community leaders.
The symposium "A Conversation on Race Relations," leaders from city and county government, clergy, education, real estate, corporations and the Greater Rome Chamber of Commerce, will discuss the racial challenges the community faces.
Admission to the symposium and movie on Jan. 14 are free.
"Clybourne Park" will also be performed the following weekend. Tickets for the Jan. 20-21 at 8 p.m. and Jan. 22 at 2:30 p.m are available at romelittletheatre.org or by calling 706-295-7171. Ticket prices are $14 for students and seniors and $16 for adults including all fees.
Produced by Rome Little Theatre and directed by Gail Deschamps, the play is a dark comedy about race and real estate.