Plans for first floor of Vogue building still vague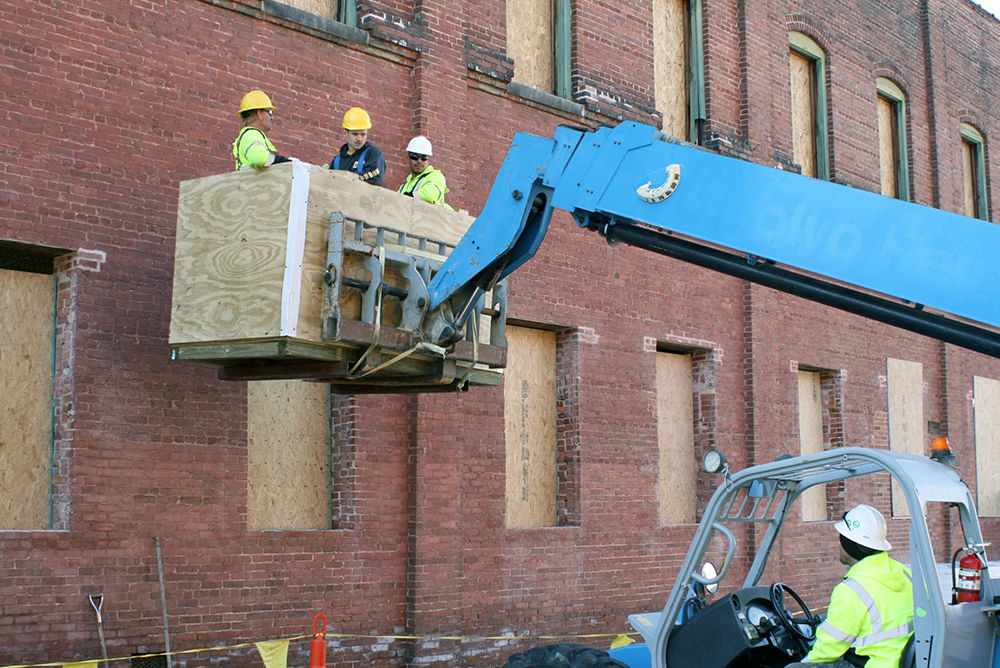 Plans for the ground floor are still not locked in yet, but Robinson hopes to have that resolved within a matter of weeks, if not sooner.
"We've had a couple of options and are still trying to weigh those out and hopefully have something resolved the first or second week of January."
The second floor will definitely be converted into two upscale, 1,900 square-foot loft apartments.
"Very upscale, two bedrooms — two baths, large living rooms, built-ins, fireplaces, they will be very nice," Robinson said. He's not sure where the rent will fall, but said it would be toward the upper end of the Broad Street market. That could be anywhere from $800 a month to $1,500 a month, based on other properties that have been developed in the last couple of years.
A crew has been busy for the last couple of weeks cutting in windows down the side of the building. Those make a huge difference on the downstairs, Robinson said. The actual windows are slated to arrive next week.
"If the weather will break a little bit they'll start painting on the outside," Robinson said. "The new storefront and doors across the front will really change the look."
Robinson said the ground floor tenant will most likely be in the food service business.