Oklahoma-based Buckeye seeks mineral rights on Floyd County lands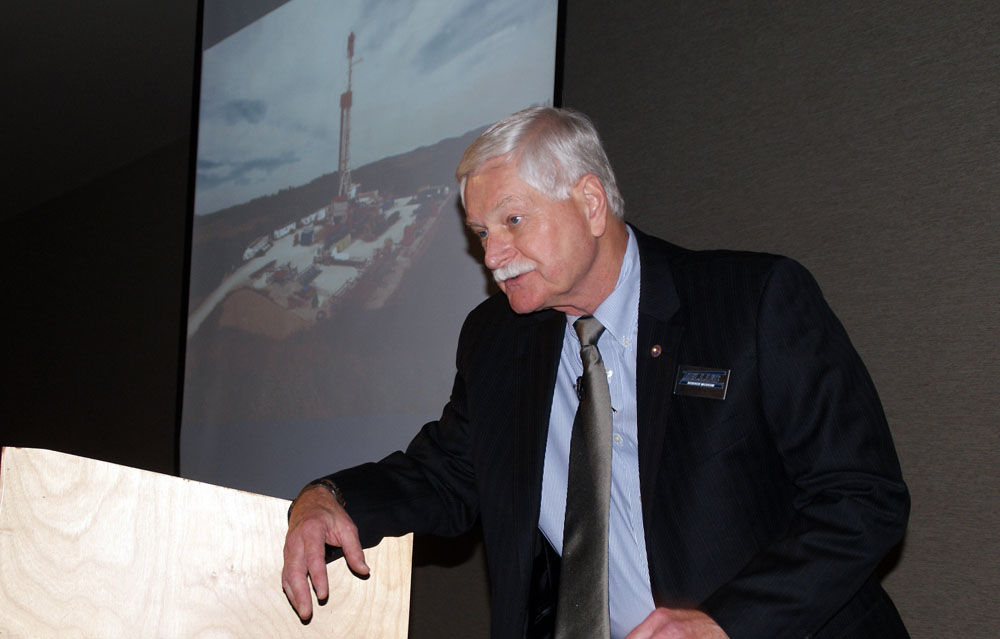 An Oklahoma company, Buckeye Exploration, is seeking to acquire mineral rights from property owners in northern Floyd County. The company, which has already made some investments in Whitfield County, is looking for oil or gas.
Buckeye has mailed proposed leases to an undisclosed number of property owners, although it is not clear at this time if any leases have been signed.
Click here to see a PDF of a state report on shale gas in Georgia.
Owner Jerry Spalvieri was in Rome this past week to meet with property owners to explain what the company was proposing to do.
Kikki Tucker, whose husband, Craig Tucker, owns a 38-acre tract on Thomas Bluff Road just east of the Oostanaula River, said Spalvieri offered to lease their land for $5 an acre.
She attended Spalvieri's Rome meeting with about a dozen invited property owners — and others who found out about it, including Sue Hiller, director of the Rome-Floyd County Planning Department, and David Tucker, executive director of the Coosa River Basin Initiative.
Kikki Tucker said the lease allows for indefinite extensions by Buckeye but no out for landowners who change their minds.
"If the test wells are successful, my interpretation was that Buckeye will then assign the leases to larger companies who will come in and build infrastructure to extract more oil and natural gas and pump it out," she added.
Asked if she and her husband planned to sign a lease, Tucker said, "Absolutely not."
Spalvieri has not returned calls to the Rome News-Tribune. Delaina Simms, a representative of Buckeye in Cohutta, Georgia, said any comment on the company's plans would have to come from Spalvieri.
CRBI's David Tucker said he plans to discuss the issue in a staff meeting with organization leadership today. Tucker is not related to Craig or Kikki Tucker.
Much of the property Buckeye wants is along the Oostanaula River, north of Ga. 140, and David Tucker said there is concern about the possibility of hydraulic fracturing so close to the waterway.
Often called fracking, the technology involves injecting liquids underground at high pressure to force open cracks in the rock to extract oil or gas. David Tucker said Spalvieri told his audience that Buckeye is not a fracking company but has no control over what a successor to the leases might do.
"It's a little scary because it's along the Oostanaula and some of the creeks in there, too," David Tucker said. "Aquifers are being affected by it."
Julie Windler, a resident who attended the meeting, said there are a lot of questions being left unanswered.
"They want these people to sign the lease and then they can do whatever it is that they need to do — with the people not having knowledge about the chemicals that are going to be used in this," she said.
The Northwest Georgia region includes the Conasauga Shale Field, believed to be a major potential source for natural gas. It stretches from east central Alabama to Southeast Tennessee.