New roles for Floyd County lawmakers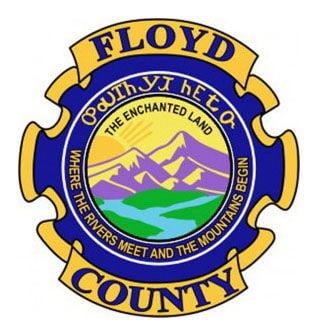 Georgia House leaders made committee assignments Wednesday, and Floyd County's representatives have prime positions.
State Rep. Katie Dempsey will be part of a medical marijuana work group this session. Rep. Eddie Lumsden has leadership positions on three committees. And Rep. Christian Coomer is able to choose where he'll devote his energy.
As majority whip, Coomer is one of two ex officio voting members of every committee in the House. The other is Majority Leader Jon Burns. Coomer gave up his chairmanship of the Transportation Committee to focus on his whip duties but retains an official assigned seat on that panel.
"I'm still going to be very heavily involved in transportation," the Cartersville Republican said.
He also changed his Appropriations Committee subcommittee — moving to transportation infrastructure from economic development when oversight of the Georgia Department of Transportation budget was shifted the same way.
Lumsden — an insurance agent and retired Georgia State Patrol trooper — was named vice chair of both the Insurance Committee and the Public Safety and Homeland Security Committee.
"I think that's a good fit for me," he said.
The Armuchee Republican will also be secretary of the Government Affairs Committee and a member of several more, including the Appropriation Committee's education subcommittee.
In his State of the State address Wednesday, Gov. Nathan Deal emphasized education and the need to address low-performing schools.
"He's putting a lot of money, a lot of resources, toward failing schools, especially elementary schools," Lumsden noted.
In addition to the new cannabis work group, Dempsey will keep her assignments from last year — including her position on Health and Human Services and the chairmanship of the Appropriations Committee's human resources subcommittee. A Rome Republican, Dempsey said Deal also indicated continued support for improving mental health care, especially for autism.
The governor singled out Dempsey and two other lawmakers in his speech "for working with us to ensure that we move forward in the proper manner on this issue as we take a deliberate and meaningful approach to this matter that touches so many hearts."