New chief public defender settling in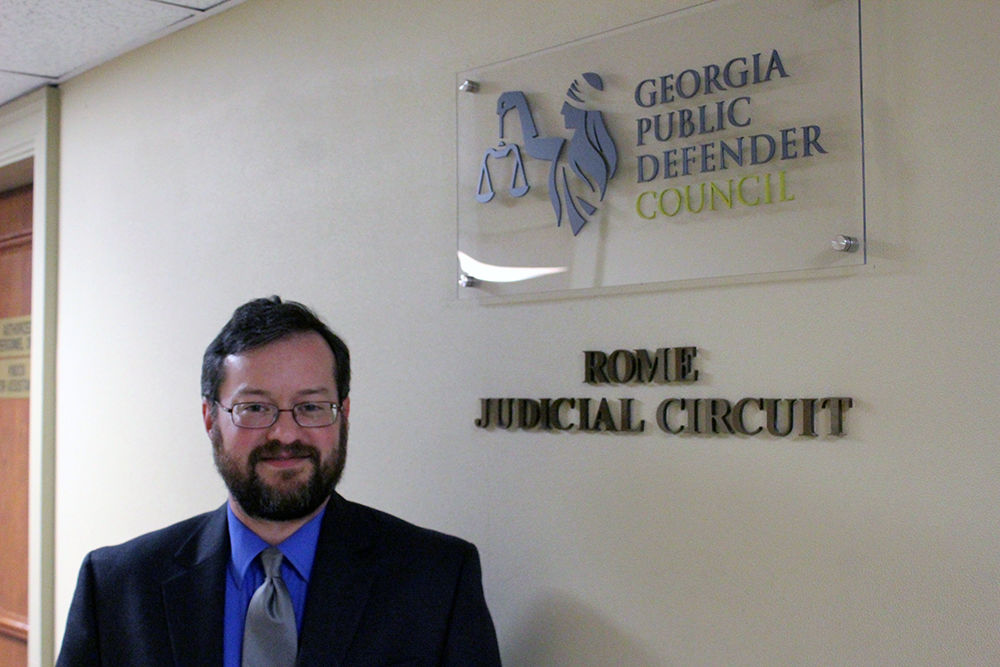 The Rome Judicial Circuit has a new chief public defender in Sean Lowe, a 13-year veteran of the Georgia Public Defender Council who replaces the retired Teddy Lee Henley.
Lowe started in his new role May 1, the day Henley retired after serving as the chief public defender in Rome for 14 years. Prior to landing in Rome, Lowe was the chief assistant public defender in the Lookout Mountain Circuit, which encompasses Catoosa, Chattooga, Dade and Walker counties.
Local attorneys Andy Garner, Virginia Harmon and Christopher Twyman served on the supervisory panel which recommended Lowe and four other candidates for the post to Georgia Public Defender Council Executive Director Bryan P. Tyson, who chose Lowe.
The position of chief public defender is an appointed one, with the candidate being recommended by a supervisory panel comprised of local attorneys. The panel is charged with passing on their recommendation to the Georgia Public Defender Standards Council.
The opportunity in Rome presented the challenge of running his own office, which provides legal representation for people who may not be able to afford it. Lowe said he comes into the position with a strong staff already in place, but there is always room for improvement in best representing their clients.
The Albuquerque, New Mexico, native graduated from law school at Emory University. He then worked as a clerk for judges in the Conasauga Judicial Circuit before going into private practice in South Georgia.
Lowe said his office is currently fully staffed outside of an additional position added with state funding. He said interviews for the assistant public defender position have not started, as the job posting on the Georgia Public Defender Council website — gapubdef.org — was just put up Tuesday. Those interested in applying can email Lowe at slowe@gapublicdefender.org.