Need for early planning key to successful retirement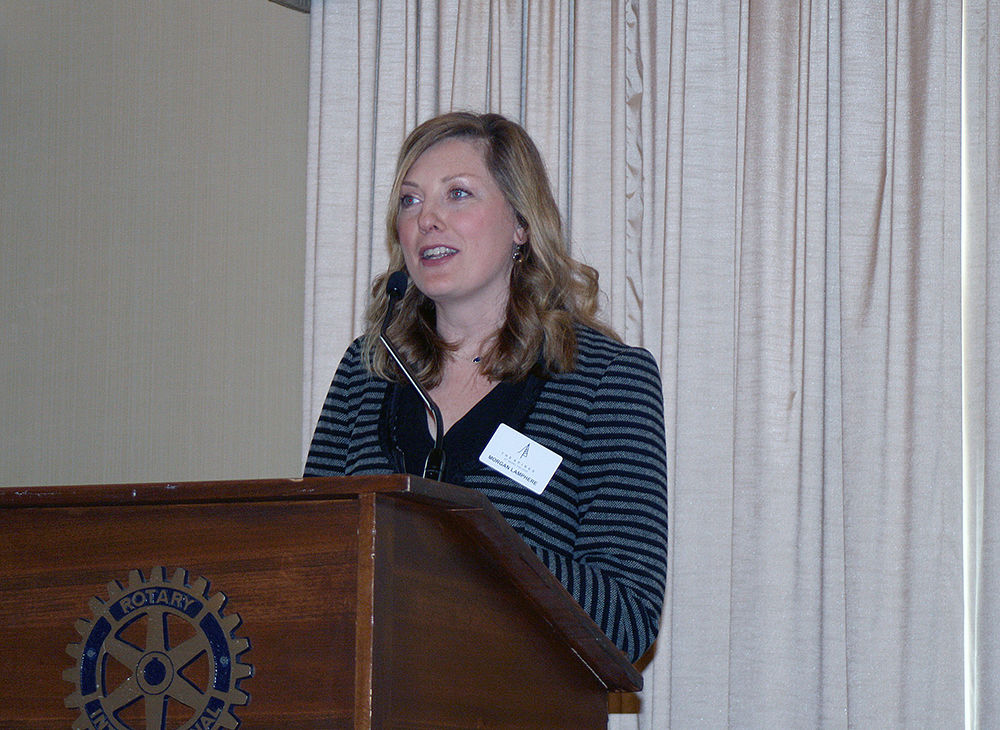 Lamphere explained that decisions need to be made well ahead of time, particularly good financial decisions, to take care of a person for the rest of their life.
Primary options, according to Lamphere include staying at home, moving to a rental assisted care/nursing care facility, or perhaps moving into a continuing care community like The Spires at Berry.
Stay at home options needs to consider the likelihood of hiring maintenance people, cleaning people, someone to do your lawn, your cooking, eventually having home health care to come in. Lamphere said 24-7 home health care could cost between $3,000 and $4,000 per week for that care.
"The worst part of that is not necessarily shelling out the cash," Lamphere said. "The worst part is the management of it, and unfortunately your children or someone else may have to manage that."
Lamphere said the options related to rental assisted living/long-term nursing care are much slimmer. Prices typically range from $4,000 to $6,000 a month
"Or you could just move in with your kids," Lamphere said. "You really do have to be planning well in advance."
Financial decisions are just one part of a decision related to retirement living. Berry did focus group studies early in the development of plans for The Spires which honed in on priorities like a tranquil setting and close connections with health care facilities, which led to the choice of a site near the old Florida Rock quarry, now known as Eagle Lake.
She said when The Spires at Berry opens it will open with a waiting list.
The Spires features a combination of cottages and apartments where, when someone moves in, they have a promise that they will be taken care of for life. and up to 95 percent of the entrance fee is refundable. Those fees would range from $189,000 into the mid $400,000s for a cottage. A monthly fee, which Lamphere described as a cost of living fee, is also charged. That fee basically covers all of the amenities the facility offers, including a fitness center and indoor pool, and a lot of restaurants.
"I think we may be the only spot on campus where we will serve a full bar," Lamphere said.