MLK holiday weekend packed with events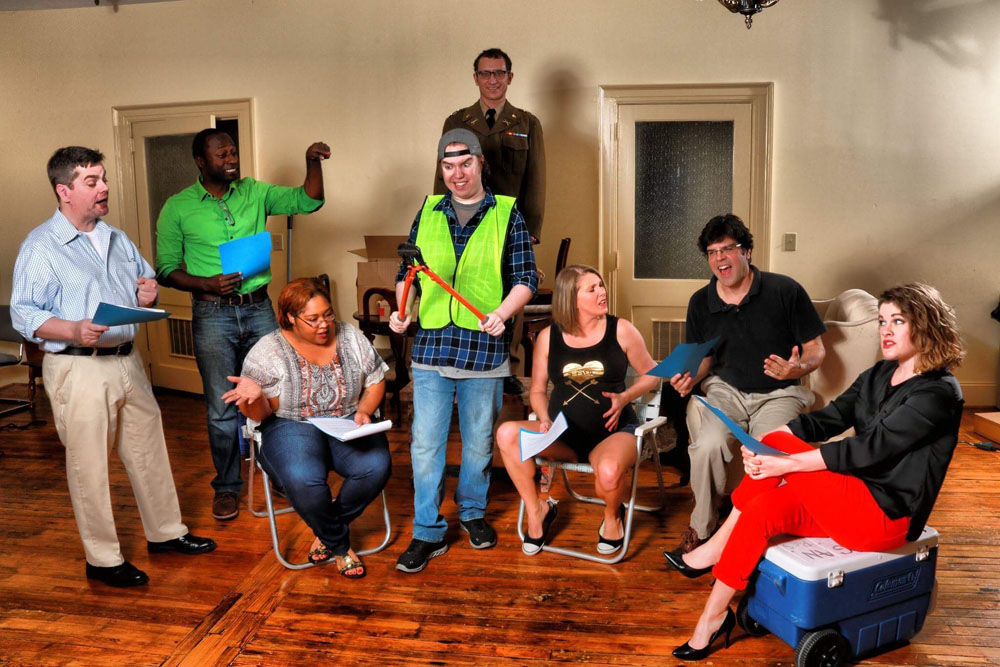 The Martin Luther King Jr. holiday weekend offers a way to celebrate the civil rights leader for everyone — starting off Friday with a free theater performance and ending Monday with the traditional luncheon at the Rome Civic Center.
On Friday, a free performance of Rome Little Theatre's production of "Clybourne Park" will be held at the DeSoto Theatre, 530 Broad St. The satire explores race and spans
two generations. The show begins at 6 p.m.
On Saturday, the annual Prayer Breakfast will be at The Forum, 301 Tribune St., at 9 a.m. Tickets are $15 each and may be purchased at Kroger in Rome. Groups of eight wishing to reserve a table should call John Stevenson at 706-234-0104 or 706-766-8456. The speaker will be the Rev. Janae Pitts Murdock.
Also on Saturday, Turn Your Back on Hate will hold a "Clean Up Our Community" event. Those who wish to participate should meet at Second Avenue United Methodist Church, 801 E. Second Ave., at 1 p.m.
The church is providing access to restrooms and refreshments. Trash bags, grabbers and latex gloves will be provided, but participants may want to bring work gloves, according to group founder Jessie Reed.
The group will clean the neighborhood surrounding the church until 3 p.m.
At 5 p.m., a free showing of the "A Raisin in the Sun" will be held at the DeSoto Theatre. After the movie, a symposium, "A Conversation on Race Relations," will be held.
On Sunday, ecumenical services will be held at North Rome Church of God, 1929 N. Broad St., at 5 p.m. The speaker will be Kerwin B. Lee of Berean Christian Church, Stone Mountain. Music will be provided by the MLK Commission Community Choir.
At the auditorium, the Martin Luther King Jr. Holiday Celebration will begin at noon. Speakers will be Samuel White and Pastor Kenny Ott. After the celebration, a luncheon will be held at the Rome Civic Center. The luncheon is free and open to everyone. For additional information, call Alvin Jackson at 706-346-7202 or Sundai Stevenson at 706-346-7524.