Mix of residential use and commercial development seen as downtown strength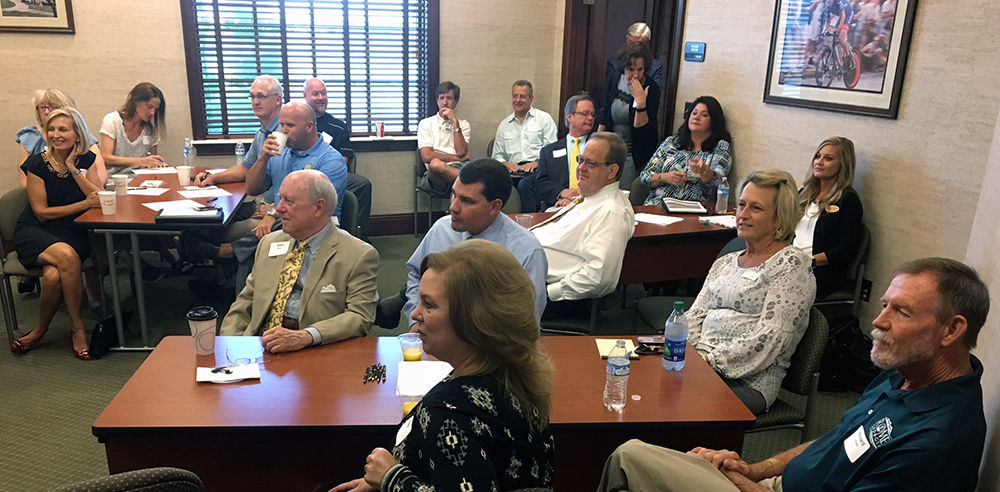 River City Bank President Roger Smith said he was pleased to see the emphasis on the West Third Street-North Fifth Avenue 'River District.'
"It's a changing place over here," Smith said. His bank at one end of West Third Street anchors the district which includes historic Barron Stadium, the Downtown Tennis Center, a new Courtyard by Marriott that is expected to be open before the end of the year, and several new businesses in the area of the intersection with Fifth Avenue.
"We had a great discussion with all the right stakeholders there," said DDA Chairman Steven McDowell, owner of Old Havana Cigar Co., 327 Broad St. He said one of the big objectives for the authority moving forward involves the improvement of infrastructure and a streetscape in the "River District.'
"Anything we can do to make it cohesive with what we already have on Broad Street downtown we're going to be hot on the city's heels about getting that done," McDowell said. "If we ever want private enterprise to come in and invest on that side of the river, we're going to have to lay the ground work for that. To me that's a minimal investment for a great return."
Other areas the community leaders expressed an interest in included more public art, improved "You are here' type of signage to help visitors know exactly where things are located downtown, and enhanced access to the rivers in the immediate downtown area.
The group did not specifically prioritize or set specific timetables for achieving any of the objectives.