Mink appointed to Cave Spring council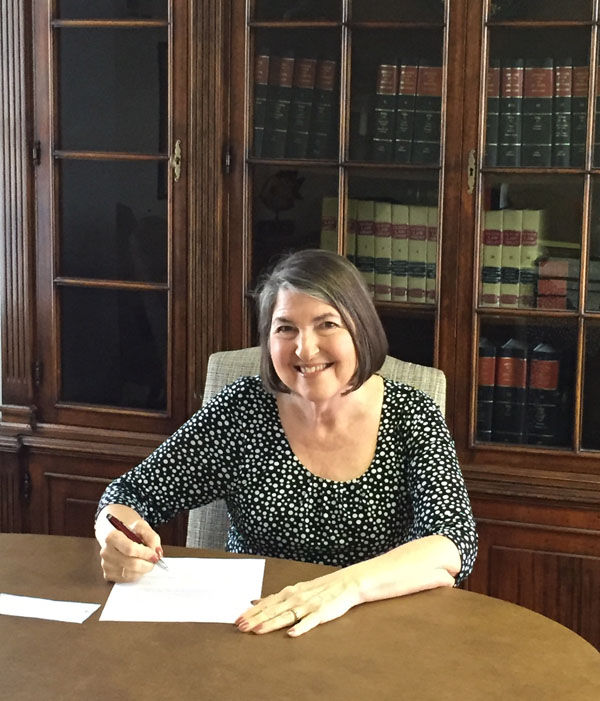 The Cave Spring City Council has appointed Joyce Mink to the Post 2 seat, which was vacated last month when Michael Phillips resigned for work reasons.
"I think she'll bring some knowledge and wisdom to the council," Mayor Dennis Shoaf said Wednesday.
Mink is a retired high school teacher of history, government and economics. Most of her 29-year career was spent in Polk County schools, although she also taught in Haralson and Floyd counties.
She unseated longtime Floyd County school board member George Bevels in the Democratic primary last year but lost her bid for that seat in the November general election to Republican Melinda Jeffers.
The council voted 3-0 to appoint Mink, with Councilwoman Nellie McCain abstaining because she goes to church with two of the applicants.
Mink will serve the remainder of Phillips' term, which runs through Dec. 31, 2019. Shoaf said she would take office as soon as they can make arrangements for Probate Court Judge Steve Burkhalter to administer the oath.
The council's next regular meeting isn't until July 11, but a special called meeting is set for 5 p.m. June 27 to adopt the 2017-18 budgets.
Cave Spring runs on a fiscal year budget, from July 1 through June 30. The water and sewer budget is balanced, at $1,268,000, and the general fund — for daily maintenance and operations — is at $785,000.
A decision on continuing with a plan to remake the city's daycare center to serve a wider range of families was tabled Tuesday night.
"It's $45,000 to $50,000, and that's not the end of it," Councilman Mike Ragland said. "It sounds good, but I've got questions about it."
The council was poised to approve a $7,300 contract with consultant Doug Burrier's company, Differently, to design a step-by-step plan to profitability.
In the long run, it would mean significant upgrades to the building and grounds. Shoaf said he'll ask Burrier to come back before the council with more information.
"I like the idea overall, but any time you invest that much capital there are some concerns about payback," he said.
Councilmembers also agreed to seek a $750,000 Community Development Block Grant to help pay for improvements to the city's sewer system. If awarded, Shoaf said, it would lower the $2.7 million earmark the city is asking for in the upcoming special purpose, local option sales tax package.