Some Floyd County Extension master gardeners toiled on their hands and knees while other volunteers worked with chainsaws in the heat and humidity of a late summer afternoon Saturday.
The group was busy pulling weeds, pruning bushes and spreading fertilizer in the demonstration garden at the Chieftains Museum. Ginny Word said the clean up was one of several the organization conducts annually to keep the grounds around the Major Ridge home looking good.
"This reflects what Major Ridge grew on his plantation," Word said. "We know from his records that he had orchards, figs, pears, apples — he may have had muscadines."
Records also show Ridge had wheat, corn and cotton on the acreage surrounding the property located off Riverside Parkway.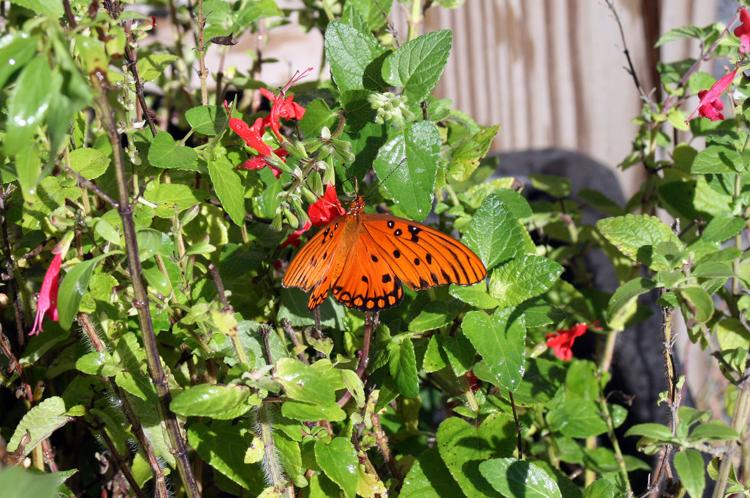 She was particularly pleased to find a slew of Gulf fritillary caterpillars in vines along one of the arbors that are included on the Rosalynn Carter Butterfly Trail.
"They're eating a passion fruit vine, that's why we planted the vine there, to attract the caterpillars," Word said. "This is called a host plant. We have to have host plants for the caterpillars. They lay their eggs here and once they emerge from the chrysalis they start eating the nectar plants."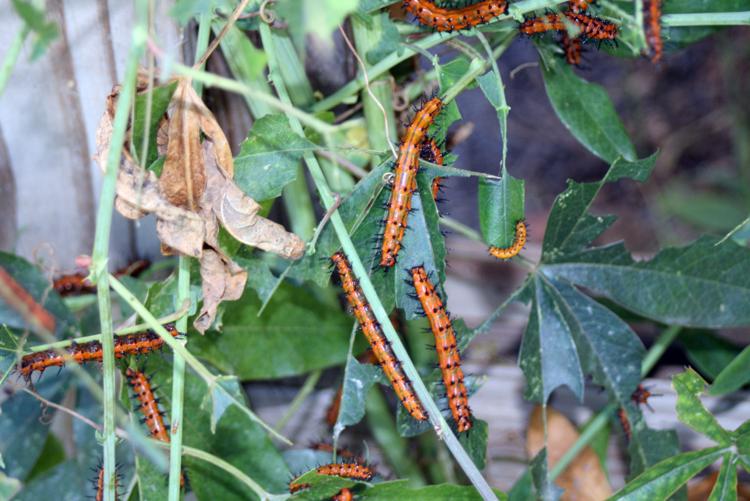 The master gardeners have also done a lot of research to learn what kinds of Cherokee medicinal plants would have been grown around the home. "Some of the beds reflect native plants. And we have pollinator beds to attract pollinators and the kitchen garden reflects some of the things he would have grown to eat."
Some of those plants include horse radish and asparagus as well as blueberry bushes.
"We do a little of bit of maintenance here and there but we do these big clean ups at least twice a year," Word said.
Jerry Sterling spent the day Saturday working on a split rail fence that has been erected sporadically around the gardens.
"This would be the type of fence that would relate to the time the house was built and plantation was here," Sterling said.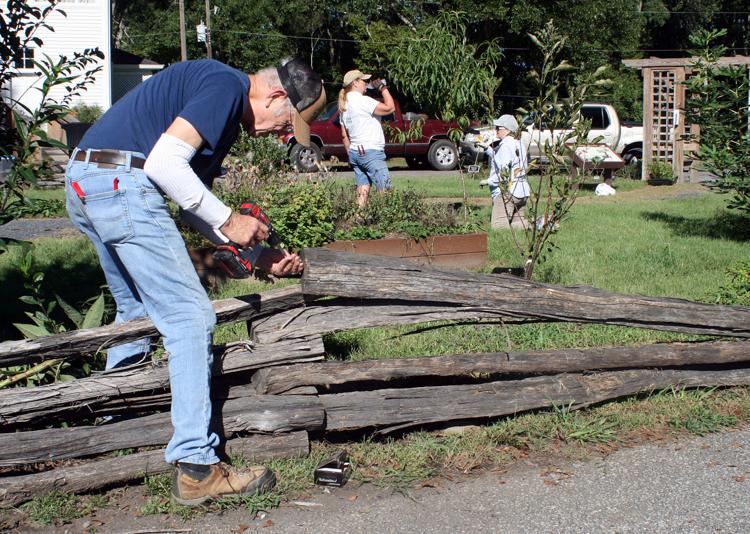 He went to Ellijay to find the locust wood from which the split rails were made.
"That was typically what they used because it is disease resistant and it won't rot like other woods," Sterling said.
Steve Carpino, whose wife Carolyn is a master gardener, spent much of the morning pruning a huge bush that had overgrown one of the outbuildings on the museum grounds.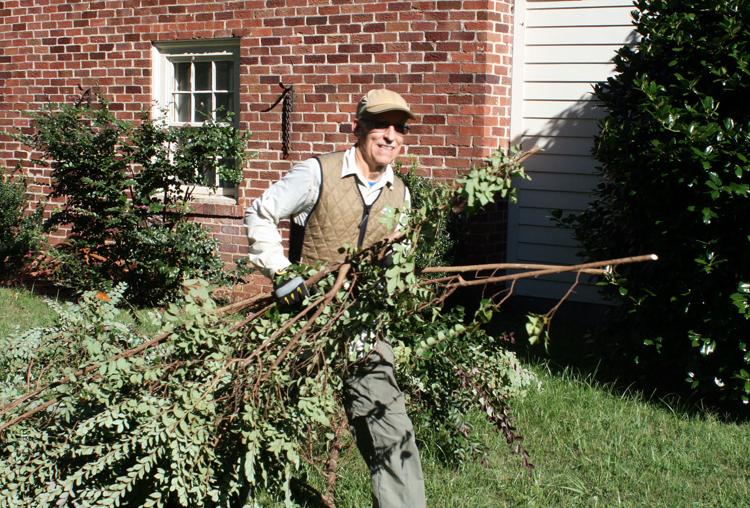 "The bush obscured the house, obscured the window and didn't look in scale with the size of the building," Carpino said. "Now that bush is about a fourth of the size it was when I started. The idea is to make it look like it grew that way."
For information on becoming a Floyd County Extension master gardener, contact the county extension office at 706-295-6210.