Man shot during armed robbery identified; police investigating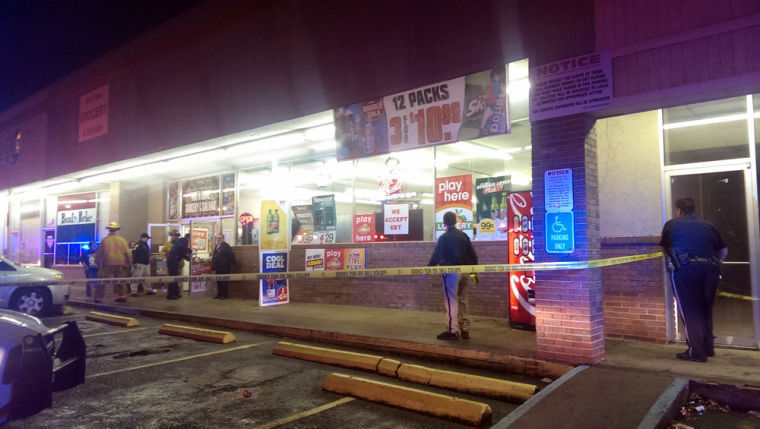 A North Broad Street store clerk was wounded in an armed robbery Friday night and police said they were searching for three suspects.
Jashbhai "J.B." Patel was treated and released from Floyd Medical Center after he was shot in the back at North Broad Grocery & Salvage, 1433 N. Broad St., police and hospital officials said.
Rome police Sgt. Josh Kerce said Patel, who was working at the store Friday, was shot after three black men attempted to rob the store shortly after 7 p.m.
Kerce said at least one of the men had a gun, and two shots were fired inside the store. It was unknown if the other men were armed, added Kerce.
"We believe that three black males wearing camo pants and black bandanas covering their faces walked into the store," added Kerce. "They were described as being in their late teens or early 20s. Patel was shot in the back, but was conscious, alert and talking before being taken to Floyd Medical Center to treat his injuries."
Rome detective Randy Gore said Patel also had a firearm, but it was unknown if he fired back at the suspects.
"We're pretty sure he had a gun, but we don't know if he returned fire or not," said Gore. "There is nothing obvious to show he did, but we haven't looked at the gun yet to see if he fired the gun."
Rome police Lt. Gary Clayton said it appears that the men did not make off with any cash or items from the store after the shooting.
"It appears nothing was taken," said Clayton.
Police set up a perimeter around the store but were unable to locate the suspects Friday night.
The shooting and attempted robbery comes just a week after another armed robbery on North Broad Street at the Citgo convenience store, 1901 N. Broad Street, after two black men, wearing bandanas to conceal their identities, entered the store and took money from the cash register.
Gore said the armed robbery could be linked to last Friday's armed robbery.
"We don't have enough information to link the two, but it's always possible," said Gore. "We had another investigator work that case, so we'll be comparing the two to see if they are linked."
Anyone with information about the incident should contact Gore at 706-238-5111.