Lottery sales well over $750 million in Floyd County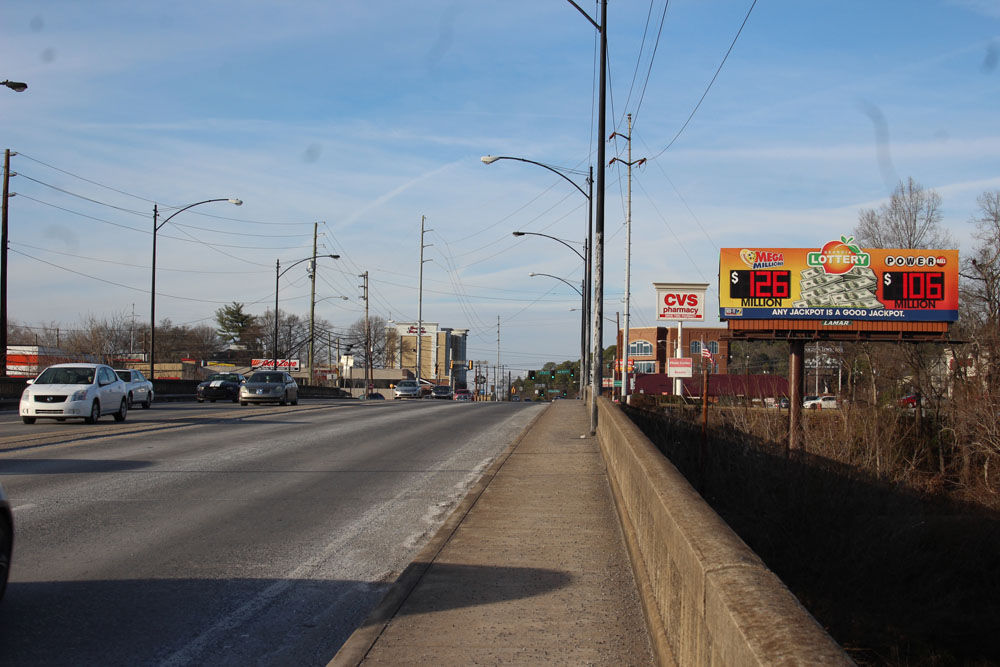 Sales of Georgia lottery tickets in Floyd County since fiscal year 1994 have totaled a whopping $779.5 million, the most in the central Coosa Valley region, followed by $620.7 million in Bartow, $345.9 million in Polk, $324.4 million in Gordon and $225.1 in Chattooga.
Meanwhile, Floyd County has received directly or indirectly more than $630.2 million back in the form of prize payouts, HOPE Scholarship money, Pre-K classes, technology grants and retailer commissions
The figures were provided by the Georgia Lottery Corp.
Rome convenience store owner Ricky Singh said he is surprised the lottery intake is not higher.
Singh said he does not think a convenience store can do well today without lottery sales. "It brings customers in," Singh said. "Everybody wants to win something."
Singh said he estimates some of his regular customers spend as much as $200 a day on lottery tickets.
"Some of them come in during the morning, lunch and evening," Singh said.
In Floyd County, $87.9 million has gone to the HOPE Scholarship program for college tuition, $59.1 million has gone to the Pre-K programs in both the city and county schools along with private daycare centers, and $7.9 has been earmarked for technology in schools.
Prize money from tickets sold in Floyd County has totaled $426 million and retailers have received $49 million in lottery commissions.
There is some evidence that the money is paying dividends in the classroom. Chip Hood, chairman of the Floyd County Board of Education said that the system measures reading skills in the kindergarten classes. "Each year we are getting better results and we are confident that Pre-K is a big part of the reason for that," Hood said.
On the back side, $520.1 million has been returned to Bartow County, $269.7 million to Polk County, $293.9 million to Gordon and $181.6 million to Chat­tooga County. Gordon County seems to be getting the biggest bang for lottery bucks spent in their county. For every $1.10 spent on lottery tickets in Calhoun and Gordon County, the county is getting $1 back. $1.19 is spent in Bartow County for each dollar returned. Chattooga County's rate of return is the same as Floyd County while Polk County folks would seem to be the unluckiest the Rome region, spending $1.28 for every $1 that comes back into the community.
Singh said he had one lucky customer who won $10,000 on a Cash 4 draw game ticket within the last year and about a month ago had someone win $10,000 on one of the $20 scratch off ticket. "Everybody does not come back in with the big winners," Singh said.