Local hospital ratings a mixed bag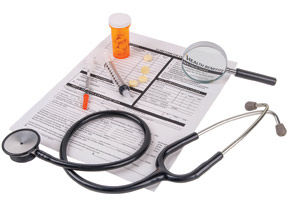 "While it would be wonderful … for all health care rating organizations to use the same data and methods, they, unfortunately, do not," said Dr. Joseph Biuso, chief medical officer for FMC. "This can be confusing to the health care consumer."
Leapfrog, a national nonprofit, grades hospitals twice a year on 27 publicly reported safety measures that indicate how well they protect patients from preventable errors, injuries and infections. The current round looked at 2,632 facilities.
FMC's grade dropped to a C, from the B awarded in the spring evaluation. Redmond Regional Medical Center maintained its grade of A.
Redmond Chief Executive Officer John Quinlivan said the grade reflects his team's continuous efforts to elevate quality care and patient safety.
"We are guided by our mission statement:  'Above all else, we are committed to the care and improvement of human life.' … I am extremely proud to work alongside each and every one of them," Quinlivan said in a statement.
Fourteen of the 74 rated Georgia hospitals received an A, including Cartersville Medical Center, Gordon Hospital in Calhoun and Wellstar Paulding Hospital.
Hamilton Medical Center in Dalton was among the 17 earning a B. Thirty-six other hospitals joined FMC in the middle with Cs and six hospitals rated Ds. No Georgia hospital received an F.
Leapfrog didn't rate Polk Medical Center and other small, critical access, facilities.
Both FMC and Redmond lost points due to the lack of intensivists — doctors specially trained to care for ICU patients — although Cartersville did well in that category. The two Rome hospitals also fared poorly in their procedures for informing patients about follow-up care after discharge.
FMC ranked below average in several other areas, including certain infections acquired during hospital stays, how well patients feel their doctor has listened and explained things to them, and the fact that doctors still write prescriptions by hand instead of entering them into a computer database.
The public hospital also lost opportunities to raise its grade by declining to report on some safety measures.
Leapfrog awarded FMC zero points regarding its leadership structure, hand-washing protocols, nursing staff levels, procedures to track risk and how the staff works together to reduce errors.
Biuso said patient safety is a top priority and the hospital does gather data and share notes.
"We start each day with a safety huddle … where our staff and leaders discuss this information and look for opportunities for improvement," he said.
He said CareChex — an industry risk management service — ranked FMC this year among the top 100 hospitals in the nation for patient safety in the categories of gastrointestinal care, general surgery, major bowel procedures, spinal fusion, spinal surgery and vascular surgery.
Biuso also noted that FMC received a 2017 Patient Safety Excellence Award from Healthgrades, which offers scheduling and advanced analytics for 500 hospitals across the country.
But Biuso said rating companies are just one of the resources patients can use, along with recommendations from friends, family members and local doctors.
"Patient volume, physician referrals and employee engagement are reliable measures of the level of care Floyd provides, and those indicators suggest Floyd is a trusted provider of care to our community," he said. 
For a link to the Leapfrog ratings website, click here.