Lindale man arraigned on federal drug charges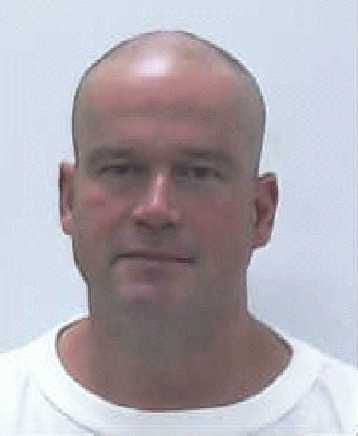 A Lindale man pleaded not guilty to federal drug charges Monday and was returned to prison to await trial.
Barry Keith Shedd, 45, of 122 Hawthorne St., Lindale, shuffled into U.S. Magistrate Court in Rome, wearing an orange jumpsuit and leg irons, for an arraignment on a charge of intent to distribute a Schedule II controlled substance.
He is accused of having at least 50 grams of methamphetamine when he was arrested in August on Old Cedartown Highway.
After verifying that Shedd "easily qualified" for an appointed attorney through the Federal Defender Program, U.S. Magistrate Walter E. Johnson accepted the not-guilty plea. Shedd is being represented by senior litigator Natasha Perdew Silas.
However, Johnson noted that Shedd is being held in state custody and ineligible for bond on the federal charge.
According to the Georgia Department of Corrections website, Shedd has been incarcerated since Oct. 10 at Georgia Diagnostic Class Prison in Jackson. He had served about six years of a 30-year sentence for meth trafficking in Hall County when he was released on probation in June.
Two months later, Shedd and two other people were arrested Aug. 17 in Floyd County following a one-vehicle wreck in the 1900 block of Old Cedartown Road.
Reports at the time indicated police found a syringe containing meth on Shedd, along with a black bag containing packaged meth, syringes, small plastic bags, a digital scale and about an ounce of marijuana.
The bag also contained Shedd's identification.
He and the other people in the vehicle — Bobby Joe Pope, 31, and Shirley Michelle Davenport, 31, both of 311 Waddell St. — were charged with felony possession of meth with intent to distribute, trafficking, and possession of meth.
Shedd was additionally charged with felony possession of a controlled substance, possession of marijuana, and misdemeanor drugs not in original container.
At least $3,253 in cash also was seized on Aug. 17, according to Shedd's federal indictment.
Assistant U.S. Attorney Alison B. Prout declined to comment Monday on if anyone other than Shedd would be tried in federal court.