Last day to cast early votes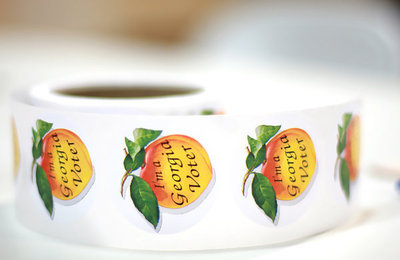 Floyd County voters are slated to decide on five-year extensions of the ELOST and SPLOST collections.
The 1-cent education local option sales tax would fund up to $80 million in school construction projects. A $63.8 million package is proposed for funding through the 1-cent special purpose, local option sales tax.
Elections Supervisor Willie Green said 3,109 voters had cast ballots as of Thursday at the three locations. Fewer than 15,000 people voted on the 2013 SPLOST and ELOST packages.
Opening for the last time this morning, at 8 a.m., are the Floyd County Administration Building at 12 E. Fourth Ave., Garden Lakes Baptist Church at 2200 Redmond Circle and the Rome Civic Center on Jackson Hill.
City elections also are on the ballots for voters who live in Rome and Cave Spring.
Rome voters will pick three city commissioners and all seven board of education members. Cave Spring voters will fill three city council seats.
All 25 precincts will be open from 7 a.m. to 7 p.m. on Election Day and voters will have to go to their assigned locations. To verify your precinct and registration status, check the Georgia My Voter website or call the county elections office at 706-291-5167.