Kingston, Perdue make final pitch in Senate race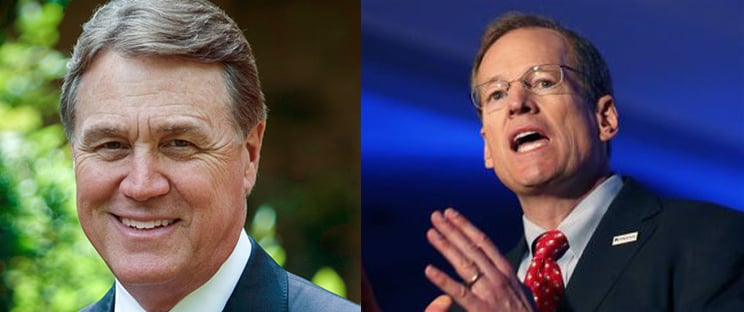 ATLANTA (AP) — Georgia Republican Senate candidates Jack Kingston and David Perdue are making their final pitch to voters on the eve of Tuesday's runoff, as their volunteers make thousands of phone calls in an effort to get people to the polls.
Kingston, the Savannah congressman, and Perdue, the former Dollar General CEO, were flying around the state Monday to rally supporters. Kingston began his six-stop tour in metro Atlanta, joined by former Secretary of State Karen Handel and plans to end in Savannah.
Perdue began his seven stops in Macon, ending the day in Atlanta with his cousin, former Gov. Sonny Perdue.
The winner will face Democrat Michelle Nunn in one of the most important midterm elections this year as Republicans seek to claim a majority in the Senate.
Copyright 2014 The Associated Press. All rights reserved. This material may not be published, broadcast, rewritten or redistributed.