Independence Day events to take place throughout area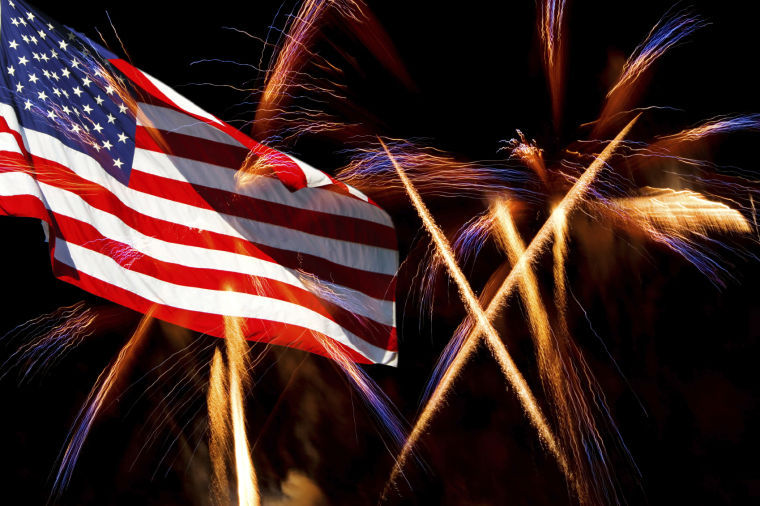 The following Independence Day events will take place in Northwest Georgia on July 4, 2014:
The 29th annual Cave Spring Independence Day Parade will be today at 9 a.m. in Cave Spring. Walkers in the parade will line up at Joe Hill's Lawnmower Shop at the old train depot on Alabama Street. Vehicles and riders will line up on Perry Farm Road by 8:45 a.m. The best place to watch the parade is on the square in downtown Cave Spring.
The Shanklin-Attaway Post 5 American Legion Post will host its Independence Day barbecue today from 10 a.m. to 5 p.m. at the post, 5 Shorter Ave. Barbecue plates will be sold for $8 and include barbecue, Brunswick stew, chips and drinks.
Model Ruritan Club will have their barbecue sale today from 11 a.m. to 2 p.m. at the Shannon Scout Hut. For more information call 706-295-5153.
The Rome Fourth of July Color Me Free 5K and fireworks will be today at 6 p.m. at Ridge Ferry Park. The Color Me Free 5K will kick off the Independence Day celebrations. Race-day registration will open at 4:30 p.m. and costs $35. The race will start at 6 p.m. Babe's Bayou Band will take the park stage at 8 p.m. and will perform until the fireworks program at 9:45 p.m. The public is encouraged to bring chairs and blankets for lawn seating. Parking and park admission is free. Pets are not allowed. For more information call 706-291-0766.
The First Friday Broad Street Block Party will take place in downtown Rome on the 200, 300 and 400 blocks of Broad Street beginning around 6:45 p.m. today. The Infinity Show Band will provide live music for the free family event. A kids area with inflatables will be set up and adult beverages may be purchased from restaurants within the event area.
Lindale's community Independence Day parade will be today at 7 p.m. on Park Avenue. Admission is free. All cars, trucks, tractors, golf carts, horses, walkers, bicycles, tricycles, organizations, churches, businesses and ATVs are welcome. All vehicles must be street-legal. All participants are asked to decorate their floats in American attire. The parade lineup will begin at 6 p.m. at Pepperell High School on Dragon Drive. The parade will travel along Park Avenue and end at the First Baptist Church parking lot.