Hoyt: Removal of properties from historic area won't impact neighborhood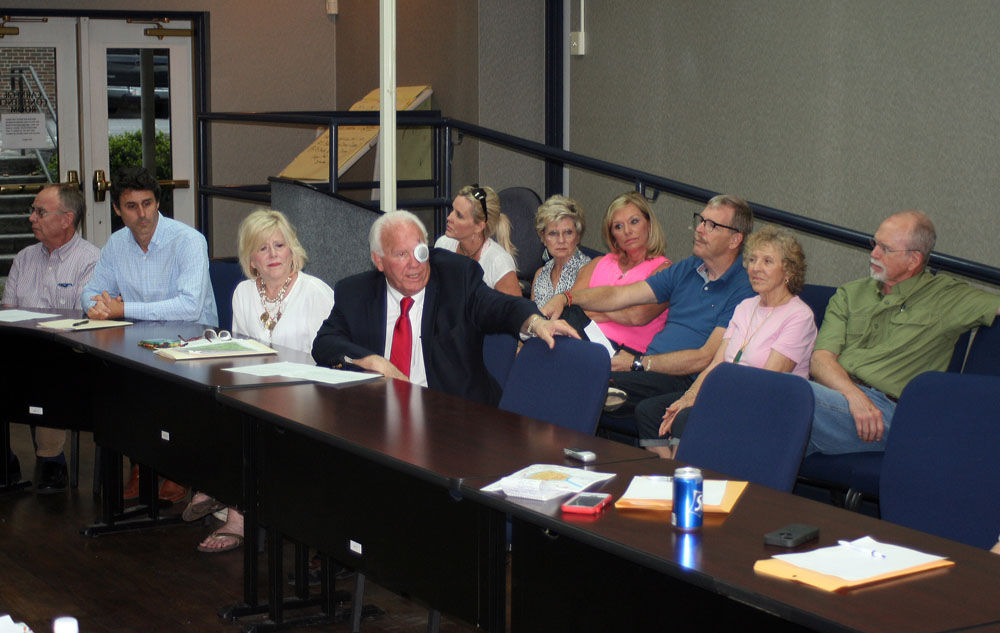 Removal of four properties at the intersection of West First Street and West Sixth Avenue from the Between the Rivers Historic District would not cause harm to the neighborhood because there is no neighborhood, according to Rome attorney Wade Hoyt III.
Hoyt told members of the Historic Preservation Commission that the four properties petitioning to come out of the district are surrounded by a library, a municipal parking deck and the City Auditorium.
"We are like an island," Hoyt said Wednesday during a public hearing conducted by the HPC.
A second public hearing is set for June 21 at 2:30 p.m. when the HPC will actually vote on the proposal to remove 104, 106, and 108 W. Sixth Ave. and 603 W. First St. from the historic district.
"The neighborhood I loved and grew up in doesn't exist anymore," Hoyt said. "This property is not for sale; it doesn't make any difference what you offer."
The attorney said he would like to demolish the family home that was built over 150 years ago and replace it with nice new townhomes that would add value to the three other property owners on West Sixth Avenue that have also asked to come out of the historic district. Hoyt also said he and his brother would definitely want to live in the new homes on their long-held family land.
Roger Wade, a member of the HPC, pointed out the property at 108 W. Sixth Ave. is under contract and the property at 104 W. Sixth will be the focus of an auction next week. He questioned whether or not either of those future property owners would want to come out of the historic district.
Ira Levy, a former chairman of the Georgia Trust for Historic Preservation, spoke against removal of the properties from the district because, "once you start chipping away from the historic district you can start chipping away at Broad Street."
If the HPC rejects the petition for removal from the historic district, Hoyt could appeal that decision to the full Rome City Commission which would conduct another public hearing later this summer.
In other business, the HPC conducted four public hearings to consider proposed modifications to properties in the Between the Rivers historic district.
Attorneys at 111 Bridge­point Plaza received permission to reposition signage on the West First Street frontage of the building and add a new sign on the façade facing the Oostanaula River.
The petition from Jay Shell for the installation of steel on windows facing Broad Street, was approved as was a request from architect Bill Jones representing Wes Walraven for the installation of a carport with an attached covered walkway at 1 Shorter Hill.
Finally the HPC approved a request for new shutters and some replacement of siding and trim at 312 E. Fourth Ave., a request submitted by builder March Long on behalf of the property owner.