Hoyt House up for rezoning, planning commission considers plans for mini-warehouse facility on Dean Avenue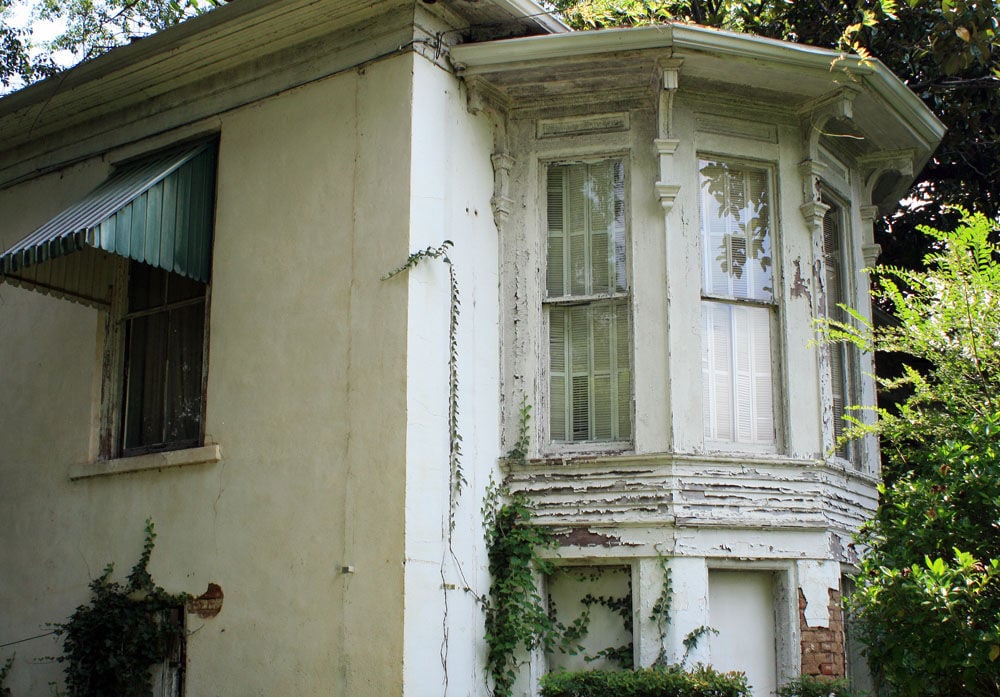 The Hoyt family is again moving to redevelop its property on West First Street, with a rezoning request that goes to the Rome-Floyd County Planning Commission Thursday.
Wade Hoyt III and Jack Pearson have been trying for most of the year to get permission to demolish the historic — but run-down — Hoyt House at 603 W. First St. Plans are to build townhomes on the 0.9-acre site that includes the adjacent properties at 104, 106 and 108 W. Sixth Ave.
The Historic Preservation Commission rejected early this year a request to end the historic designation of the property so it could be re-used. The Rome City Commission declined to intervene, but members expressed frustration at the restrictions.
Hoyt and Pearson brought the proposal back to the HPC in September and got approval for demolition of the ramshackle house that dates to 1867. The demolition, however, is conditioned on approval of the redevelopment and financial plans.
In their new application to the planning commission, the family is seeking a change to Urban Mixed Use zoning, from Office-Institutional.
A concept plan submitted with the request calls for multi-family homes with a shared parking lot and common area off West Sixth Avenue. A walkway in the back would link the property to the Heritage Trail System along the Oostanaula River.
The planning commission will make a recommendation following a public hearing, scheduled for 2:30 p.m. in City Hall, 601 Broad St. The Rome City Commission will have the final say at its Nov. 27 meeting.
Also on the planning commission's agenda is a request for a special-use permit to gut the Dean Street Plaza building, 1401 Dean Ave., and turn it into climate-controlled mini-warehouse units.