Hoyt asking to demolish family home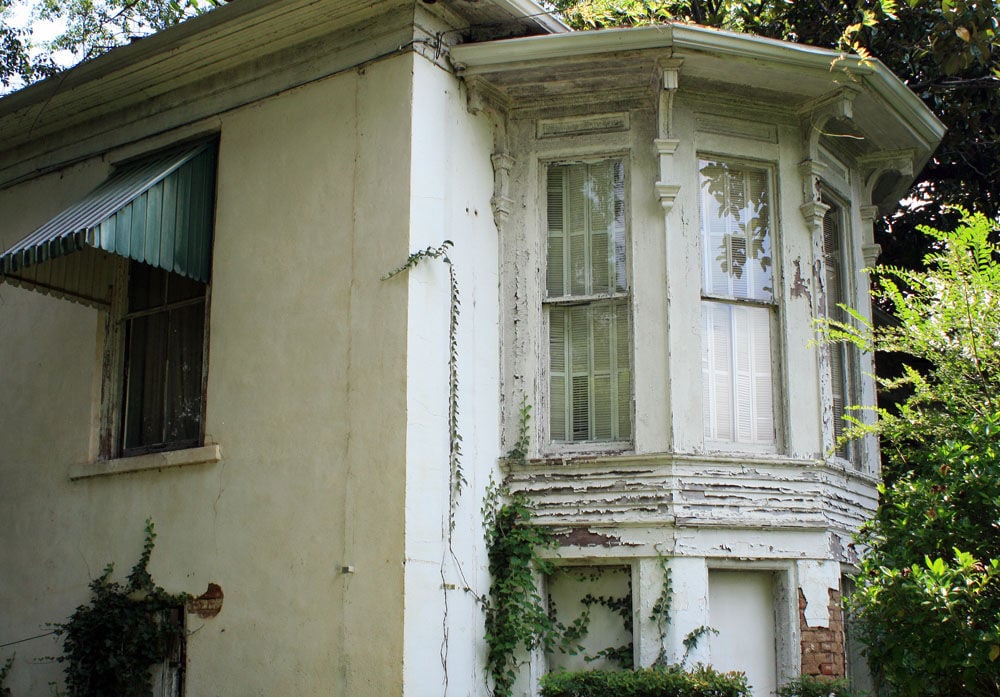 Wade Hoyt III will take a request to the Historic Preservation Commission Wednesday for the demolition of his family's home at 603 W. First St. which has been in his family since it was built a century and a half ago. Hoyt was unsuccessful earlier this year in an attempt to get the home and three adjoining properties removed from the Between the Rivers Historic District.
The HPC meets in the Carnegie building training room, 607 Broad St. at 2:30 p.m.
Hoyt told Rome city commissioners during a public hearing July 24 there was little of historic value surrounding the family home which has slipped into very poor condition. He cites the Sixth Avenue parking deck and the Rome Floyd Public Library building as prime examples of non-historic properties. He also argued that about the only part of the home which is part of the original structure is the turret with large windows facing the West Sixth Avenue and West First Street intersection.
Hoyt originally petitioned the HPC earlier in the year to allow him to demolish the residence, which was originally built in the 1860s and named Nemophila; However, he withdrew the request when he was told by city officials it was unlikely to be approved. Hoyt then shifted gears and won support from the property owners at 104, 106 and 108 West Sixth Ave. to seek removal of all four parcels from the historic district.
The city commission determined removing the properties from the historic district would create an island which violates the city code.
Two other projects will also be heard by the HPC Wednesday. The panel will hear a request from the property owner at 1 Fair St. in the Oakdene Historic District for the replacement of three wooden windows with vinyl clad windows. The property owner at 107 Westmore Road in the College Heights Historic District is also seeking permission to reroof that residence.