Housing authority wants to improve scholastic performance of children who live in public housing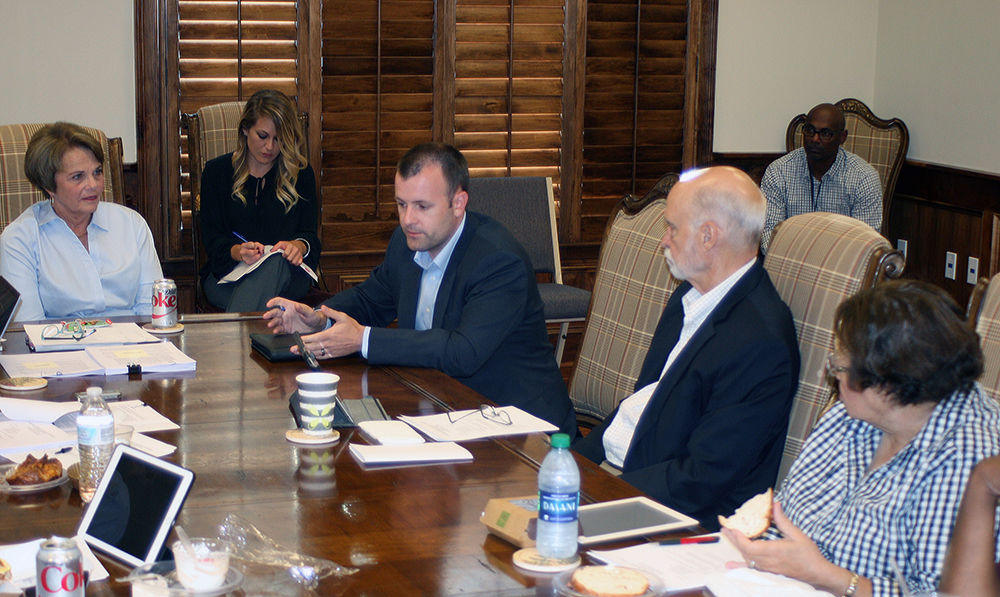 A visit by the Deputy Assistant Secretary of the Department of Housing and Urban Development emphasized the need to track the progress of students living in public housing and may have provided the tool for doing it.
Deputy Assistant Secretary of the Department of Housing and Urban Development Calvin Johnson said studies have shown students who live adjacent to public housing frequently do much better in class than the public housing students.
"We don't know how our kids are doing," Northwest Georgia Housing Authority Executive Director Sandra Hudson told the organization's board of directors on Wednesday.
While he was in Rome, Johnson met jointly with Hudson, Rome Superintendent Louis Byars and Tashia Twyman, the student support and community outreach specialist for Rome City Schools.
"We're looking forward to working with the school system to help our kids," Hudson said.
The tool is a data-sharing roadmap developed through a partnership between HUD and the U.S. Department of Education. It has outlined ways that local housing agencies can work with local school officials to improve the outcome for students who are residents of public housing.
The NWGHA also approved a new Fair Market Rents and Payment Standards policy that will allow Section Eight voucher landlords to get higher rents with minimal impact on the amount the tenants pay out of pocket.
Hudson said she hopes the changes will allow the housing authority to attract more potential landlords and increase the number of units available to low-income residents.
The housing authority also formally confirmed support for the issuance of bonds not to exceed $10 million for the LHP Capital LLC renovation of 120-units at the Meadowlane Apartments on Tamassee Lane in West Rome.
A spokesman for the company, Craig Cobb, said they intend to pay off the bonds in less than three years.
When renovations get underway, Cobb said, tenants will not have to be out of their apartments for more than four to six weeks at a time.
The Knoxville-based company will help make arrangements for temporary quarters for each family as the work progresses.