Higher fees will start Jan. 1 for Rome city customers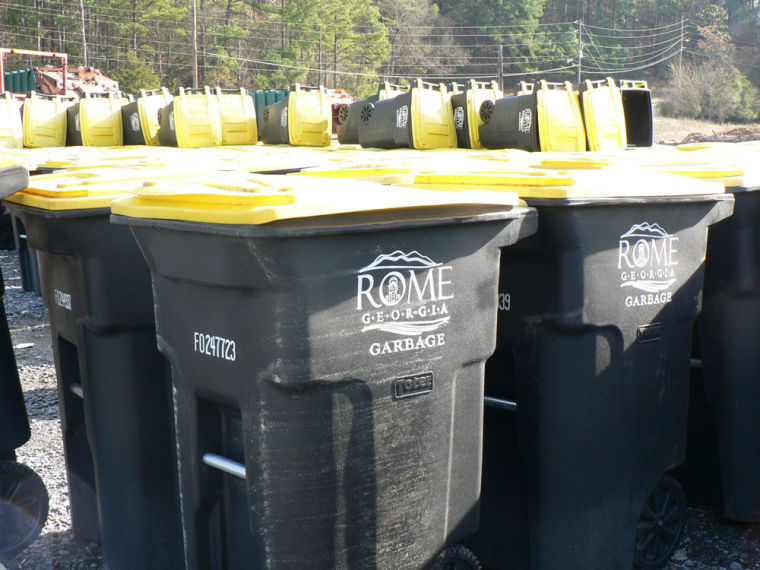 Residents and merchants who do business with the city of Rome will be paying a little more, starting Jan. 1.
The new water and sewer rates are estimated to total an extra $1.35 a month for the average customer. In addition, customers will see an average $1 increase because of a 50-cent raise in the base charges for water and for sewer.
Residential garbage pickup will go to $14 a month from $13.40 a month for a 95-gallon cart, and service for a 65-gallon roadside cart will go up to $9.10 from $8.80. Yard waste collection will be $1.45 instead of $1.40.
Rome City Manager John Bennett said water rates have gone up for each of the last four years, mostly at a pace of 2-3 percent.
"We're in the same boat as those who run a business," Bennett said. "We try to squeeze what we can and absorb the cost when we absolutely have to."
The need for the water rate hike is twofold, according to Bennett. While water usage has gone down considerably in the last few years, operational costs have continued to rise.
Floyd County's expected cutback in the amount of wholesale water it buys from Rome is one of the reasons city consultant Black and Veatch Engineering recommended a hike earlier this year.
"It's hard to find anything that goes down," Bennett said. "The best you can hope for is that it doesn't increase."
Bennett said a large portion of the cost for the city's water and sewer operations comes from electricity usage as well as the chemicals that are used to treat the sewage.
Both of those elements continue to go up in price.
Floyd County increased its water rates by 3 percent this past April in response to rising costs for fuel and a need to build up funds for capital projects.
The county's hike raised the average family's bill 73 cents to $26.10 a month from $25.37 a month.
Among the other fee increases that take effect Jan. 1 are alcohol permits and city cemetery charges.
Beer and wine permits are slated to rise about 2 percent each. Liquor package licenses already are at the state maximum of $5,000.
Annual business licenses will increase $5 because of an increase in the business registration fee, which goes to $65 from $60. However, the rate structure — based on sales and number of employees — will remain the same.
The fees for interment at the three city-owned cemeteries — Myrtle Hill, Eastview and Oakwood — and rates for single gravesites are also going up. The fees vary, depending on the site.