Creation of a central oversight council and a research center is the foundation of recommendations unveiled Monday by Georgia's Health Care Reform Task Force.
"It's time for Georgia to act, and take ownership over the federal government, on healthcare," said Lt. Gov. Casey Cagle, who convened the task force last year to address rising costs and lack of access.
Four main areas of attack are identified: rural healthcare, the opioid crisis, mental health and promoting primary and preventative care.
Sen. Chuck Hufstetler, R-Rome, is one of the seven members of the task force, which unanimously adopted the final report. An anesthetist at Redmond Regional Medical Center, he came out strongly in favor of preventative care.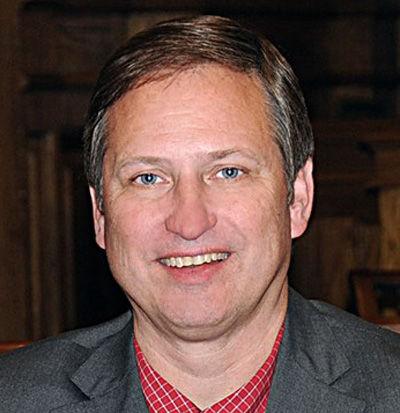 "I think that's where the biggest savings are," Hufstetler said. "I'm in the operating room where I see, after the fact, the failure of not having preventative care and the multiple costs that could have been avoided."
Taking the lead for Cagle, Sen. Dean Burke, R-Bainbridge, said he would submit legislation "in the very near future" to codify the Health Coordination and Innovation Council and the Health System Innovation Center.
The council would act as the unifying platform to eliminate duplication of services and develop a statewide healthcare strategy. It would work with all stakeholders — defined as hospitals and other providers, employers, insurers, local governments and consumers.
The innovation center will draw on the technical expertise of a wide array of state resources, Burke said, bringing together data from various agencies, research institutions and hospital systems on the front line.
"There's a lack of coordination with all those entities," he said. "We'll work very hard to make this an inclusive process and put it in motion. But first ... you can't fix things until you know where you are."
Data, drugs and mental health
Burke said Hufstetler's pending legislation to create an integrated data system is an important step toward being able to analyze the current situation, what is needed and what is working.
The bill stems from the Joint Study Committee on Transparency and Open Access in Government that Hufstetler co-chaired with Rep. Katie Dempsey, R-Rome.
Hufstetler said he's working to get Senate Bill 184 moved to the Science and Technology Committee from the Appropriations Committee and hopes to have a hearing next week.
"There are a lot of different entities doing different things. The important thing is being able to combine that data to make informed decisions. And Go Dawgs," Hufstetler said, after the task force meeting but before Georgia faced off against Alabama for the College Football National Championship.
The other members of the task force are Sens. Renee Unterman, R-Buford; Ben Watson, R-Savannah; Kay Kirkpatrick, R-Marietta; Jack Hill, R-Reidsville; and Doc Rhett, D-Marietta.
Unterman said she plans to drop an omnibus bill addressing the opioid epidemic, likely on Jan. 22, and another on children's mental health.
A plus in the task force's report, she said, is that it recognizes behavioral health issues are on a par with physical health when it comes to quality of life and economic vitality in the state.
She also emphasized the task force's focus on collaboration and cooperation among public and private sectors.
"It doesn't just touch on one agency. What the innovation center has is the ability to bring all these agencies together to work collectively," Unterman said.
Cagle said the task force would remain intact and continue working through 2018.