Gordon Hospital a little-known star of safety in Northwest Ga.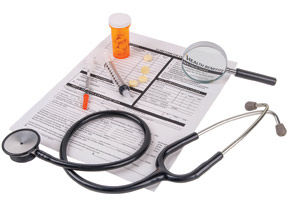 The safest hospital for patients in Georgia, according to a well-recognized measure, probably isn't the first one most people would guess — assuming they've even heard of it. Gordon Hospital sits near I-75 in Calhoun in Northwest Georgia. 
Operated by Adventist Health System, which is affiliated with the Seventh-Day Adventist Church, the hospital proclaims its religious message from lobby walls to signage, with a large dove symbol placed in a stained-glass window above a roof. The Leapfrog Group has given the 69-bed Gordon Hospital straight A's for patient safety since the ratings debuted in 2012 — the only Georgia hospital to achieve this distinction. And the federal Centers for Medicare and Medicaid Services last year gave the Calhoun hospital a five-star rating, its best score. Again, it was the only five-star in the state. The spokesman for Gordon Hospital said the doctors and staff follow ''best practice'' guidelines to ensure good medical outcomes for patients. Garrett Nudd, the hospital spokesman, also credits the facility's religious orientation for the quality results.
"Our mission is to extend the healing mission of Christ,'' Nudd told GHN.
Hospital staff aim "to treat people the way you want to be treated,'' he said. "You're going to take the best care of them. Our caregivers, nurses and doctors are truly taking care of their neighbors. It's neighbors taking care of neighbors.''
Gordon Hospital is one of 45 hospitals in nine states operated by the Florida-based Adventist Health System, a faith-based nonprofit organization.
"They've done a good job of beefing up their hospitals,'' said Craig Savage, a consultant for CMBC Advisors in North Carolina. On Gordon Hospital, he said, "My guess is they do a really good job in focusing on quality outcomes."
This is the third in a series of articles reported in Northwest Georgia, an area rich in stories about unmet health needs and about people and programs making a difference. Georgia Health News and the health and medical journalism graduate program at UGA Grady College of Journalism and Mass Communication collaborated to produce this series, made possible by support from the Healthcare Georgia Foundation and the Institute of International Education.