GOP candidates to rally at hangar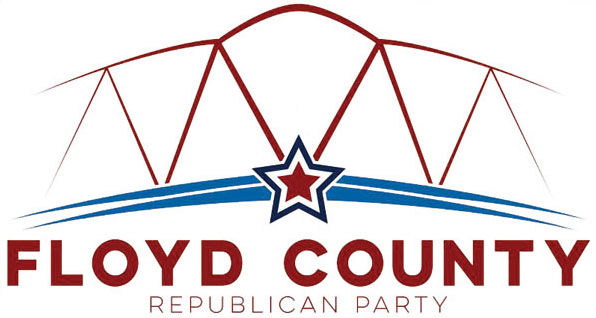 Republican candidates for federal, state and local offices are slated to be in town Saturday for the Floyd County GOP's annual rally at Richard B. Russell Regional Airport.
"Our event has grown into one of the largest Republican events in the state of Georgia," said Andy Garner, who chairs the Floyd party. "Voters from all over the 14th Congressional District attend and it's become kind of a tradition for all the candidates to come."
The free rally is held in the Tillman hangar at the county airport off U.S. 27 in Armuchee. Gates open at 10 a.m. and a barbecue lunch from Duffy's Deli will be available starting at 11 a.m. Cost for the meal is $10 a person but is capped at $20 per family.
"The program starts at 11:30 a.m. and it should be over by 1 p.m.," Garner said.
U.S. Rep. Tom Graves, R-Ranger, is a confirmed speaker. Local lawmakers Sen. Chuck Hufstetler and Rep. Katie Dempsey — who are facing opposition from Democrats in November — also are slated to take the stage.
Garner said all the statewide Republican candidates have been invited, from gubernatorial nominee Brian Kemp to Public Service Commission incumbents Chuck Eaton and Tricia Pridemore.
The lieutenant governor nominee is still up in the air, with less than 1 percent of the vote separating Geoff Duncan and David Shafer in the July 24 runoff. Duncan had the lead but a recount is expected this week before a winner is certified.
Georgia Republican Party Chairman John Watson has said he's coming and both Agricultural Commissioner Gary Black and Jim Beck, the insurance commissioner nominee, are expected.
The event typically draws 400 to 500 people and you don't have to be a party member to attend.
"The door is open for everyone who is interested and would like an opportunity to meet the candidates face to face," Garner said. "It's a chance to shake their hands, ask them questions and give them your input on issues that are important to you and this part of the state."
Also this week, the Floyd County Democratic Party will be electing delegates to the state convention at its monthly meeting Thursday.
The gathering — open to anyone interested — is set for 7 p.m. in the community room of the Northwest Georgia Housing Authority, 560 N. Division St.
The featured speaker will be Lukis Newborn, chair of the Democratic Committee of Paulding County. Newborn also is president of the Young Democrats of Georgia LGBTQ Caucus and will address some of those issues from a local community standpoint.
Party members will select two delegates and two alternates to represent the county at the Aug. 25 convention on Atlanta. They'll also hear updates on the party's new campaign headquarters and the upcoming Georgia Giants Dinner, a fundraiser honoring local Democrats.