Georgia Steeplechase readying for inaugural run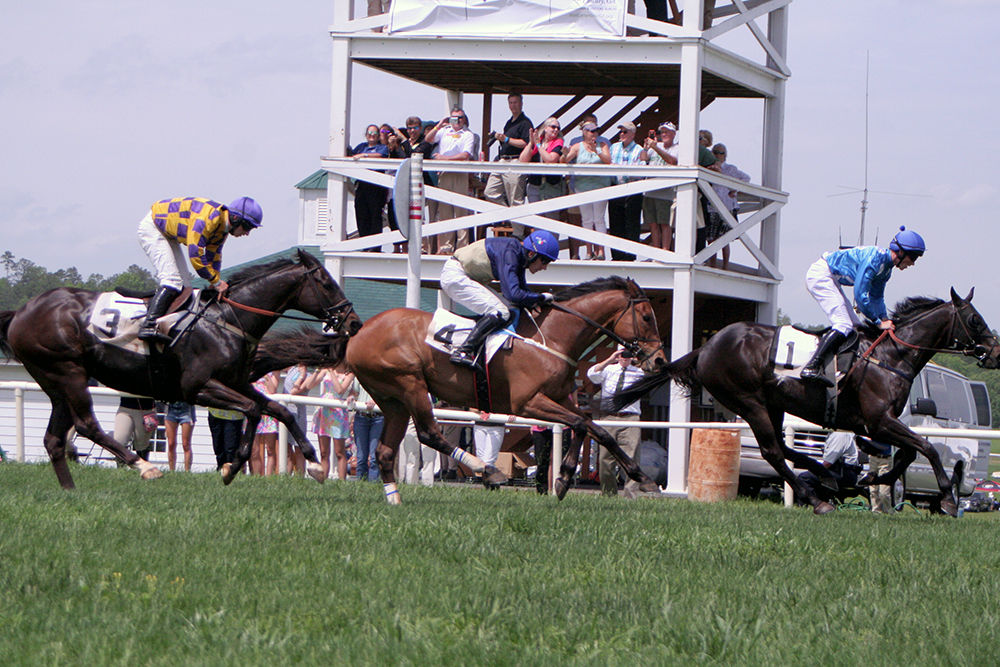 Bill Gallo, director of racing for the National Steeplechase Association, said that when a new group led by Anthony Scott-Hobbs came to the NSA to seek sanctioning for the Georgia Steeplechase, the process was relatively easy.
"It was on an established race course which is beautifully maintained," Gallo said. "They very quickly got all of their ducks in a row and sanctioning was granted by our board of directors."
Scott-Hobbs said that five races are planned for the day, along with all the usual activities that steeplechase fans have grown accustomed to including the Jack Russell dog races, the women's hat contest and more. However, Scott-Hobbs is looking to put more attention on the jumping-horse segment of the racing industry than the party.
Jack Fisher, one of the top trainers in the sport, said he would be bringing four or five horses to the event.
"I love coming to Georgia, that's a beautiful course," Fisher said from his base in Monkton, Maryland. "I think they'll have more horses this year than they've had in years past, a lot more."
Fisher said he would be bringing Marleen, an Irish-bred jumper in the Filly/Mare maiden race, With Rhythm in an allowance race and Barhanpour, a French-bred horse in the maiden race.
Gallo said when the Scott-Hobbs led group first requested sanctioning for the event, the NSA suggested they move the date up a couple of weeks so as not to compete with a long-established race in Middleburg, Virginia.
"That took a lot of horses from them," Fisher said.
Trainer Richard Valentine, who spoke to the Rome News-Tribune from the back of a horse on a farm in The Plains, Virginia, Tuesday, said he was looking to bring a couple of horses to the Georgia Steeplechase and was looking forward to working with the new group that is operating the races.
"I don't know which horses we'll bring yet," Valentine said. "It may be a maiden claimer or a ratings horse."
Hall of Fame trainer Jonathan Sheppard, of West Grover, Pennsylvania, said he would be shipping several horses to Kingston Downs from his spring training base in Camden, South Carolina, but had not decided on the specific horses yet.
"I'm very excited about the date and it is typically one of the best tracks that we race on," Sheppard said.
"The Carolina Cup has expanded their meet so that's going to bring most of the big stables down a little bit earlier than they normally would have, and I have a feeling it's going to be quite positive for the Georgia Steeplechase."
Gallo said the purses attract the top horses and Scott-Hobbs said the Georgia Steeplechase was offering $100,000 in prize money. "Most of the horses come from Maryland or Virginia, so it's a long ship," Gallo said. Fisher estimates that it costs a minimum of $2,000 to ship a horse and support personnel to the event between Rome and Cartersville.