Gas tax funds safety, quick-response projects: Change in funding producing more money for less-visible transportation programs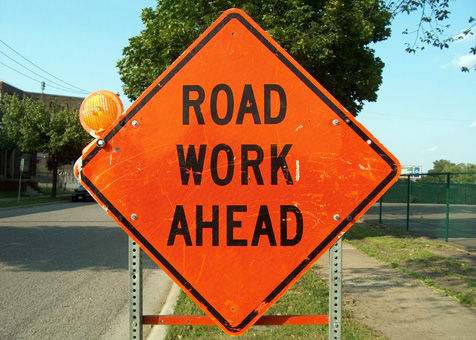 Rome City Commissioner Bill Collins was heading to Cartersville on U.S. 411 last month when he saw a car swerve off the road and down an embankment.
"By the time we turned around and came back (the driver) was up, walking around," Collins told members of the Transportation Policy Committee. "He never turned over. He never hit a tree."
The right of way along the highway was recently cleared of obstructions, including the stands of encroaching pines. DeWayne Comer, district engineer for the Georgia Department of Transportation, said 60 percent of the fatal wrecks have been from cars leaving the roadway and hitting something on the side.
He credits the change in the state's gas tax for the department's ability to target safety issues and other less-visible improvements in addition to its regular transportation projects.
"People don't realize House Bill 170 gave us more money to maintain our roadways," Comer said. "You're going to see more projects like that on state routes."
The Transportation Funding Act of 2015 eliminated the prepaid state motor fuel sales tax in exchange for boosting the set excise tax per gallon. It also got rid of a number of exemptions. Revenue started increasing last year, and members of the TPC — city, county, state and federal transportation officials — spoke last week of the results they're seeing locally.
Rome Public Works Director Chris Jenkins said the city's annual state paving grant is increasing for 2018, to $441,000 from $417,000 this year. The Local Maintenance Improvement Grant was $317,000 in 2016.
Floyd County also is seeing its LMIG rise, from about $760,000 in 2016 to just over $1 million in 2017. County Public Works Director Michael Skeen said the work is 85 percent complete, although crews have delayed paving on Mount Alto Road until the city is done replacing a water main.
"We'll do it in the spring, hopefully," he said.
Landscaping, litter pick-ups, safety striping on roads and guardrail replacements are among the other programs seeing enhanced funding.
GDOT also is looking for "shovel-ready" trail projects to fund in 2018. Assistant City Manager Patrick Eidson said they plan to pre-apply for money to connect the system on Jackson Hill to Ridge Ferry Park.
"If it meets the standards, we'll get an application to apply," he explained.
Comer also said there could be money to start on ramp improvements on Ga. 101 at the Ledbetter Interchange. He expects to have more information at the TPC's Nov. 30 meeting.
For now, he asked local officials to be on the alert for more potential Quick Response projects — road improvements that can be done with little engineering and for under $200,000.
The extended turn lanes installed on Veterans Memorial Highway at State Mutual Stadium were done as a Quick Response project because there were no utility relocations or right-of-way buys needed. A turn lane on Primrose Road also is in the works.
"We've done a good bit of right-turn lanes and left-turn lanes … and there's been a good response," Comer said. "They gave me (money for) more volume this year."
With smaller projects once again on GDOT's plate, Coomer said, they're also able to hire more local contractors to take care of some of the work.
"We've brought a lot of folks into the business that weren't there two years ago," he said.