Ga. Tech President Peterson to keynote Confluence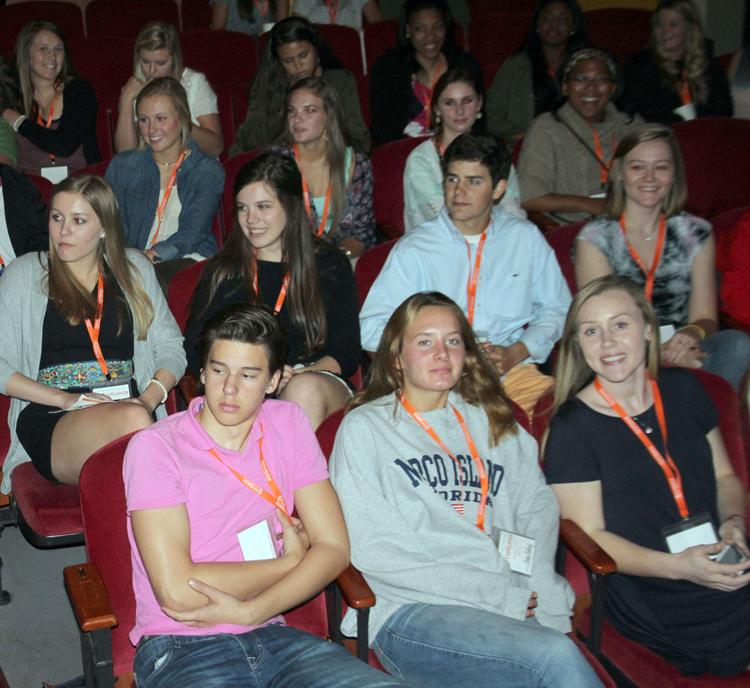 The 2017 Confluence Conference, hosted by the Rome Floyd Chamber, will bring Georgia Tech President G.P. "Bud" Peterson to Rome as the keynote speaker.
The conference will be held April 13-14 at the DeSoto Theatre, 605 Broad St.
The Confluence Conference is an outgrowth of the Chamber's Future Industries Initiative with an emphasis on technology, innovation and inspiration, and motivation entrepreneurs, business leaders, manufacturers and students alike.
Peterson has played an important role in developing national education and research agendas during his tenure as the 11th president of Georgia Tech. He was chosen in 2008 by President George W. Bush to serve on the National Science Board, a post he held through 2014.
"Rome and Floyd County continue to be at the forefront of technology and leaders in advanced manufacturing, healthcare and small business start-ups," said Chamber Board of Director Chairman John Quinlivan, CEO at Redmond Regional Medical Center. "Our annual Confluence conference highlights emerging technologies worldwide as well as state of the art innovative techniques at use right here at Pirelli, Suzuki, OTR and Parker FiberNet. The conference highlights the Chamber's priority of attracting and expanding high-tech, high-performance jobs for our area."
Mark Cochran, owner of the Cevian Design Lab, serves as chairman for the Confluence committee at the Chamber this year.
"This year's two-day event will feature world renowned speakers whose innovation and leadership continue to put them at center stage as pioneers in technology and innovation," said Cochran.
Janet Echelman will also serve as a keynote speaker.
Echelman is a contemporary sculptor who uses materials ranging from fishnets to atomized water particles to create building-sized art.
Other speakers include Lee Hanson, owner of Guardian Innovations Company; John Grout, chair of the Department of Creative Technologies at Berry College; Bill Rader, founder and CEO of Efferent Labs; Christopher McKinney, vice president of Augusta University; Steve Damon, president and CEO of 4P Therapeutics; Suresh Sharma, author of "The 3rd American Dream;" Jeff Jahn, founder of Dynamix Web Design; and Rome Dr. John Cowan, inventor of Flip Table.
Students from Darlington's STEM program and students from Caps and Grounds coffee enterprise at Pepperell High School will also make presentations.
Student and educator tickets are available for $30. Chamber member tickets are $50 and non-Chamber members are $75. The tickets include a $10 meal voucher to participating downtown restaurants. The tickets are available through the event website at ConfluenceRome.org or can be purchased at the Rome Floyd Chamber at 706-291-7663.