Georgia residents will likely be paying state sales tax on purchases made over the Internet under a House bill expected to pass the General Assembly this session.
"It looks pretty positive at this point," said Sen. Chuck Hufstetler, R-Rome.
Hufstetler is the Senate sponsor of HB 61 and chairman of the finance commit-tee that recommended approval of the legislation last week. It has already passed the House, 157 to 11, and is awaiting a vote by the full Senate.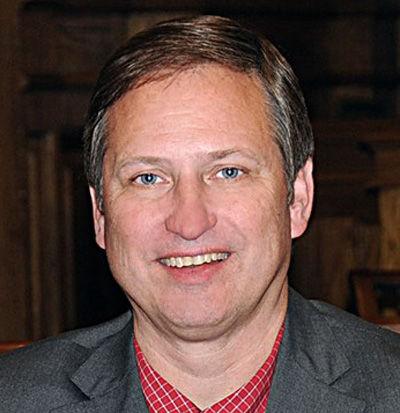 Residents already are required to pay tax on their online purchases but few do, or even know how. The new legislation requires retailers to collect it on items delivered in the state.
"Currently, retailers need a physical presence in the state to be liable. With this, they've just got to have an economic nexus of $250,000 in sales," Hufstetler said. "Amazon is already voluntarily paying it."
Companies that conduct 200 or more sales in a year also are covered, even if the dollar-amount is lower.
Those that don't want to collect the tax could instead file forms telling each customer, and the Georgia Department of Revenue, how much tax they owe for the year.
As the number of Internet transactions continues to rise, legislative action to re-cover the lost sales tax has become a priority for the Georgia Municipal Association and the Association County Commissioners of Georgia.
Hufstetler said it's also a threat to businesses. He noted that small brick-and-mortar shops, such as those operating in downtown Rome, are at a competitive disadvantage. Adding insult to injury is the practice of customers coming in to try the merchandise, then leaving to buy it online.
"Our local retailers aren't getting the business. Our cities and counties aren't getting the revenue. It's bad for Georgia," Hufstetler said.
The move to levy tax on companies with an economic presence in the state re-mains controversial, since an old U.S. Supreme Court ruling appears to limit it to those with a physical presence. But the high court agreed last month to revisit the issue through a South Dakota case.
Hufstetler said Georgia wants to be ready for the ruling, expected before the fall.
"The real answer is for the federal government to take care of this, but Congress isn't doing it," he said.
His committee made a minor change to HB 61 — starting the collections Jan. 1, 2019, instead of this year. That means it will have to go back to the House for ratification before heading to the governor's desk.
House sponsors are a list of heavy-hitters: Rep. Jay Powell, R-Camilla, who chairs the House Ways and Means Committee; Rep. Terry England, R-Auburn, appropriations chair; Rep. John Meadows, R-Calhoun, rules committee chair; Rep. Stacey Abrams, a Democrat who is running for governor; and Rep. Trey Kelley, R-Cedartown, who chaired an appropriations subcommittee looking into the sales tax issue.