Fourth of July festivities begin tonight - 6th Avenue deck off limits to firework observers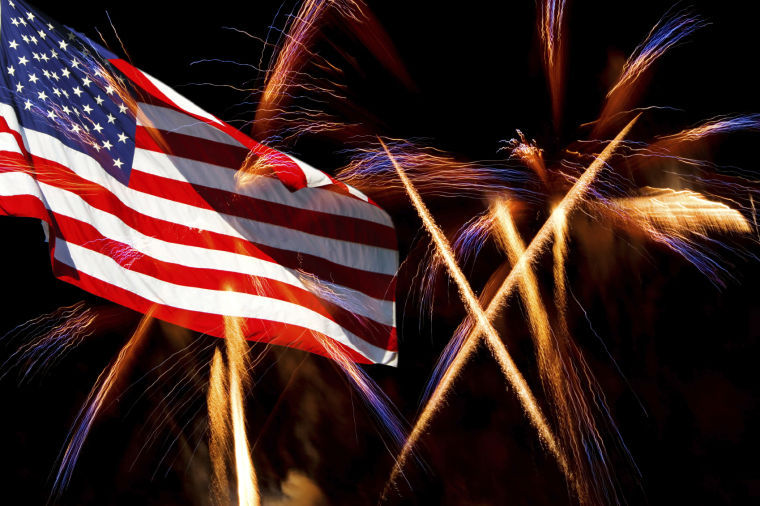 Celebrating America's independence can take on many different forms and people in Floyd County will have the opportunity to participate in a few of them today and Friday.
The Fourth of July is connected to grand fireworks displays and local residents will have three chances to watch the colorful shells explode in the sky.
Rome's annual fireworks program is scheduled for Friday at 9:45 p.m. and people will be able to see it from downtown at the First Friday Broad Street Block Party or at the Rome-Floyd Parks and Recreation Authority's event in Ridge Ferry Park.
However, one popular spot to watch the fireworks will be blocked off to vehicles and pedestrians because of construction.
Rome Downtown Development Authority officials said the top two decks of the Sixth Avenue Parking Deck at the Rome-Floyd Law Enforcement Center will be closed Friday through Sunday.
People have driven to the top of the parking deck for an unobstructed view of the show in the past.
Other firework shows will be tonight. Cave Spring's display will begin between 9 to 9:30 p.m. and the Rome Braves will have fireworks following their 7 p.m. game against the Augusta GreenJackets at State Mutual Stadium.
For those looking to relax with some swimming, music and food, Rolater Lake in Cave Spring opens at noon today and will have barbecue available through the evening until the fireworks show.
The 29th annual Cave Spring Independence Day Parade kicks off at 9 a.m. Friday and goes through downtown Cave Spring at the square.
The Model Ruritan Club will also have its barbecue sale Friday from 11 a.m. to 2 p.m. at the Shannon Scout Hut off of Burlington Road. For more information, call 706-295-5153.
For more patriotic displays, people are invited to the Lindale's community Independence Day parade Friday at 7 p.m. on Park Avenue. The parade will travel from Pepperell High School to the First Baptist Church of Lindale.
People will be able to attend the downtown block party or the Ridge Ferry Park celebration Friday evening. A disc jockey and interactive games start at 6 p.m. in the park, while the block party gets started at 7 p.m. with The Infinity Show Band.
Southern rockers Babe's Bayou will take the stage at Ridge Ferry Park at 8 p.m. Admission is free to both events.
New this year is the Color Me Free 5K Run, which features registered participants running along the trails at Ridge Ferry Park while being bombarded with colored powder.
Race day registration is $35 and starts at 4 p.m. with the race starting at 6 p.m. Proceeds benefit the RFPRA.