Floyd County Sheriff Tim Burkhalter spends down his war chest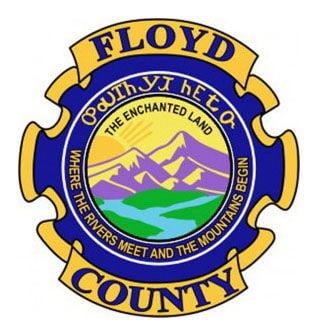 Sheriff Tim Burkhalter ended the year with $474 in his war chest, the lowest it's been since his first race in 2004.
He's starting his fourth four-year term in office. Candidates in the November election had until this week to file campaign finance reports of activity through Dec. 31.
Burkhalter faced opposition in the Republican primary from Rickey Agan but had no Democratic challenger in the fall.
He started out 2016 with $14,686 in the bank. During his re-election battle he took in another $47,000 or so and spent more than $61,000, none of it in the last part of the year.
Agan, a former lieutenant with 29 years at the Floyd County Sheriff's Office, was outspent 10 to 1.
After the primary he was transferred from the command staff to oversee renovations and maintenance at the jail.
The Floyd County Commission approved last week his voluntary termination and rehire for the same job as an independent contractor.
"He's done a good job keeping work orders down," County Manager Jamie McCord told the board.
In other filings this week:
Floyd County district attorney candidate Jeremy Salter reported no contributions, expenses or cash on hand at the end of the year.
His last report, through Oct. 25, showed $1,980 in income and outgo.
Salter — a Democrat who failed in his bid to unseat Republican incumbent Leigh Patterson — had previously reported a total of $24,112 in cash and in-kind donations expended on his campaign.
Patterson, who filed her report in the first week of January, ended with $1,146 in her account after taking in $32,784 in cash and in-kind donations through the year.
Floyd County Clerk of Court Barbara Penson reported an end balance of $1,114. The Republican incumbent beat back a challenge from Democrat Joan Ledbetter in November. Ledbetter previously reported spending $10,545 on her campaign and closed out her account.
Penson reported expenses of $12,417 and contributions totaling $13,531, with $5,930 coming between Oct. 25 and Dec. 31.
Nearly $3,000 was a personal loan from herself. Major donors were Dr. Raj Miniyar, $250; Eugene and Cheryl Garrett, $200; Dennis and April Worthington, $200; and Jeff and Kim Penson, $275. Penson spent $896 on an election night party at Mellow Mushroom.