Floyd County Sheriff's Office gets body cameras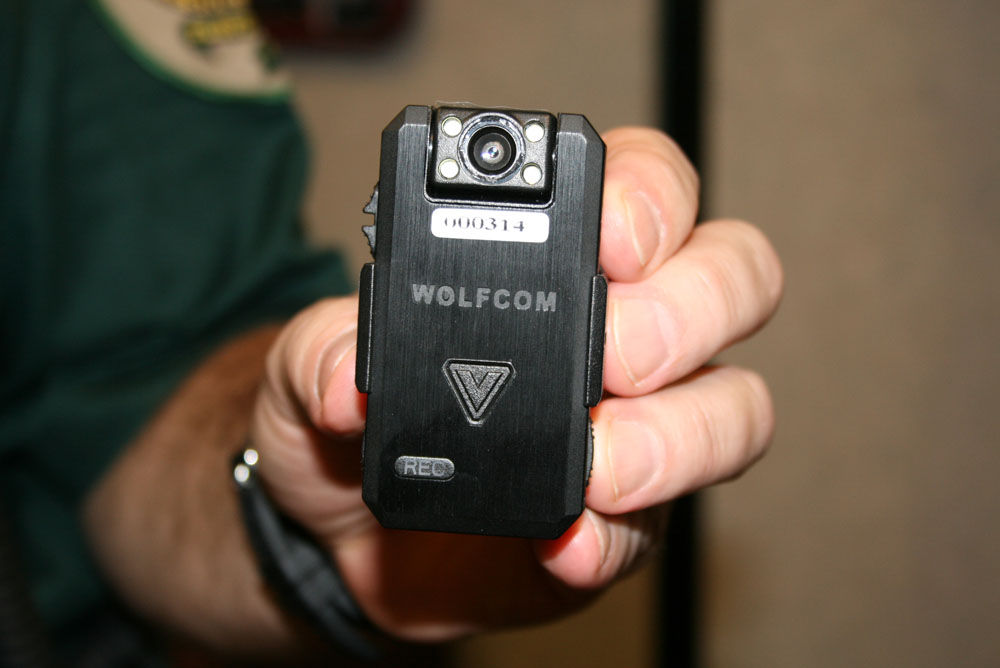 "We're currently working on drafting policies and procedures that relate to the cameras," said Caldwell. "We are in the process of looking at agencies that already have the body cameras. We want to see what their policies on cameras are. We will then tweak the policies to fit our own needs and the needs of the public."
The recorders with 32 gigabytes of memory are about the size of a Zippo lighter and will be worn on the deputies' chests.
The total cost for all 16 cameras, including shipping, was $4,255, and their cost was allotted for in the 2014 budget.
"We plan on including the cost of repairing, fixing or purchasing new cameras every year in our budgets," said Caldwell.
The Wolfcom Vision 1080p A/V camera can record video for a continuous three hours.
"With intermediate use, the cameras can last 8 to 12 hours, which should last them the whole shift," said Caldwell. "These cameras' footage is incredibly clear."
The cameras are equip­ped with a light for night recording and can be turned on and off by a manual switch or a voice command.
"With an on-and-off switch, the deputies will not have their privacy encroached upon," Caldwell said.
He acknowledged that not running the cameras continuously could make for gaps in coverage, but he said any gaps also would tell a tale.
"The camera picks up on everything," said Caldwell. "If someone does shut it off during the middle of an incident, we'll know about it."
At the end of the work shift, deputies will bring the cameras back to the office, where they will be placed in a dock station. The station is specially designed to charge the device and download the day's recordings.
Recording data will be stored on an internal server at the Floyd County Sheriff's Office.
Several other agencies have incorporated cameras into their uniforms, Caldwell said, and they are expected to be worn as an extension of the officer's utilities, such as a service weapon, Taser or badge.
"We just felt like that's where law enforcement is going," said Caldwell. "We feel like all agencies will eventually have body cameras of some sort, so we will have a full accounting for our records."
Caldwell said he expects the agency to order more cameras in the future, to be used by all deputies, but the test-run — with their deputies in the warrants division — will allow them to "check for hiccups."
The sergeants in the warrants division are the ones who "go out and knock on doors and look for people to take to jail," Caldwell said. "Since they are the ones that are most active on the street, it only makes sense for them to be the ones to test them out."