Floyd County employee clinic plan draws interest from healthcare providers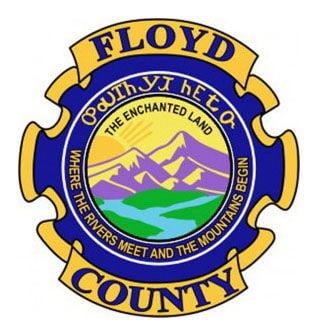 Six healthcare providers — including the Big Three in Rome — sent representatives to a meeting on what Floyd County is looking for in an employee clinic.
The Floyd County Commission is calling for proposals to provide medical services for its approximately 650 employees and their eligible dependents.
The responses, due April 6, are expected to cover primary care, work injuries, drug and alcohol testing and a wellness program.
County Manager Jamie McCord said a physical clinic would be established, but it's up to the organizations to describe how they'd manage it.
"It's wide open," he told commissioners in a briefing earlier this week. "Everyone's got a different idea of what they want to do."
Floyd Medical Center, Redmond Regional Medical Center and Harbin Clinic all sent representatives to the preproposal meeting. Other firms attending were Erlanger, Healthstat and One to One, which are all based in Chattanooga.
McCord said he's also been contacted by companies that didn't attend, so he's expecting a fair number of proposals. Once they're in hand, he plans to talk with city officials about a shared clinic. The city has about 700 employees.
"They're interested," McCord said. "And I'm told the more people you have, the better the price you can get."
The city and county started researching the addition of an employee clinic in 2010, as a joint venture. The county dropped out in early 2012 and Rome ended up sharing a clinic with workers at Redmond.
City Manager Sammy Rich said Wednesday that the original plan was a partnership with the county, the other local government in Rome.
"That didn't work out and we ultimately went on alone," he said. "But now the question is how different might it look, is that something we should evaluate?"
However, he also noted that the city is "extremely pleased" with its current clinic.
"It's run extremely well though Redmond and I think it's one of the better benefits we offer our employees," Rich said.
Under Rome's contract, employees may still see their primary care physicians, but clinic visits are free for those with medical coverage through the city or $20 for those without.