Floyd County Commission to set millage rate at Tuesday's meeting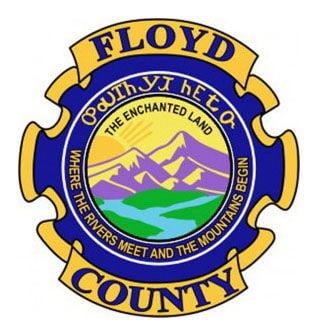 Floyd County commissioners on Tuesday are scheduled to set the millage rate for this year — a change that should save county property owners an average of 32 cents each.
Commissioners will meet at 4 p.m. for the caucus in the Floyd County Administration Building, 12 E. Fourth Ave. Their regularly scheduled meeting starts at 6 p.m.
The commission will conduct a public hearing on the millage rate before voting on it.
The Floyd County School Board recently rolled back its millage rate by .008 mills. The County Commission will make no change to its millage rate, making the total rate 29.68. An additional tenth of a mill goes to the state.
That means someone who owns a $100,000 home in the unincorporated part of the county with no homestead exemption would pay $1,187.20 in property taxes to the county and its school board.
County officials anticipate sending out a total of $24,468,000 in property tax bills.
In other matters the Commission is expected to:
Vote on awarding a $84,140 sanitary sewer project to North Georgia Pipeline. The project will install water and sewer service for future commercial and industrial hangars at Richard B. Russell Regional Airport.
The money for the project comes from a grant provided by the Appalachian Regional Commission. Work will begin before the Wings Over Northwest Georgia air show, but will be completed after the October event.
Approve an addition to the ongoing law enforcement parking deck repairs. Some $65,000 remains from the $173,000 project, which will go toward new sealant to stop water from seeping through the concrete.
About $10,000 will remain after adding the sealant. That money will go toward pressure-washing, County Manager Jamie McCord said.
"We're getting three times what we thought we'd get done," McCord added.