Floyd County Commission hears complaints about Paper Recovery noise, trash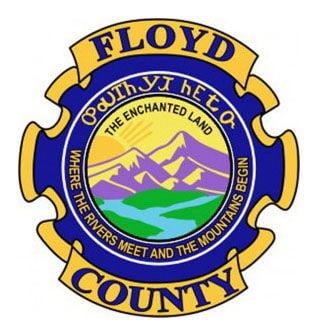 Oakdene residents' complaints about trash and noise coming from Paper Recovery of Georgia operations could be addressed in a second recycling contract.
"All they want is a good neighbor," Floyd County Commissioner Wright Bagby said.
The County Commission unanimously signed off Tuesday on a lease agreement with Paper Recovery owner Ira Levy that will shift recycling operations from Watters Street to a 25,000-square-foot warehouse owned by Levy at 412 Lavender Drive.
Levy will get $3,300 a month rent under a 10-year renewable lease, and Paper Recovery will take over the commercial white paper and cardboard collection route.
"We're still looking at mid-year before this is up and running," said County Manager Jamie McCord. "We need to do some work on the building."
City commissioners approved the lease Monday, but not before a discussion of the long-running battle between Oakdene and Paper Recovery on East Sixth Street.
"It's been rehashed over and over again throughout the years. This is a good time to look at a solution," City Commissioner Evie McNiece said.
Levy bought 15 hollies last week and city crews will plant them on right of way to block part of the facility.
But commissioners also urged him to install fencing to keep debris from blowing around the neighborhood.
A letter from property owners Pete and Jane McDonald asks that the recycling contract require Levy to build a 10-foot-high wooden fence between Paper Recovery and the neighborhood.
Levy said he would consider fencing, and look at building a covered deck to hide piles of paper from view. Paper Recovery is in the Oakdene Place historic district and construction must be approved by the city's Historic Preservation Commission.
After seeking more definitive answers, City Commissioner Wendy Davis cast the lone "no" vote against the Lavender Drive lease.
On Tuesday, county commissioners clarified the lease is separate from the Paper Recovery deal and indicated some support for Oakdene.
"These are reasonable requests," Bagby said. "But that's another contract."
In other actions Tuesday, county commissioners:
l Changed the police department's take-home car policy to include officers who live outside the county, as long as their home is within 25 miles of the department.
Assistant Police Chief Mark Wallace listed more than a dozen nearby agencies — including in Polk, Gordon, Bartow and Cobb counties — with similar policies. He said the program provides for quicker response times and acts as an incentive to attract and retain quality officers.
l Reappointed Joel Snider and John Bennett to the Hospital Authority of Floyd County for five-year terms expiring April 1, 2022. The two were filling unexpired terms of former members.